Steel silo can be arranged according to the specific conditions of the site. They can be built in single or double rows, which is very flexible.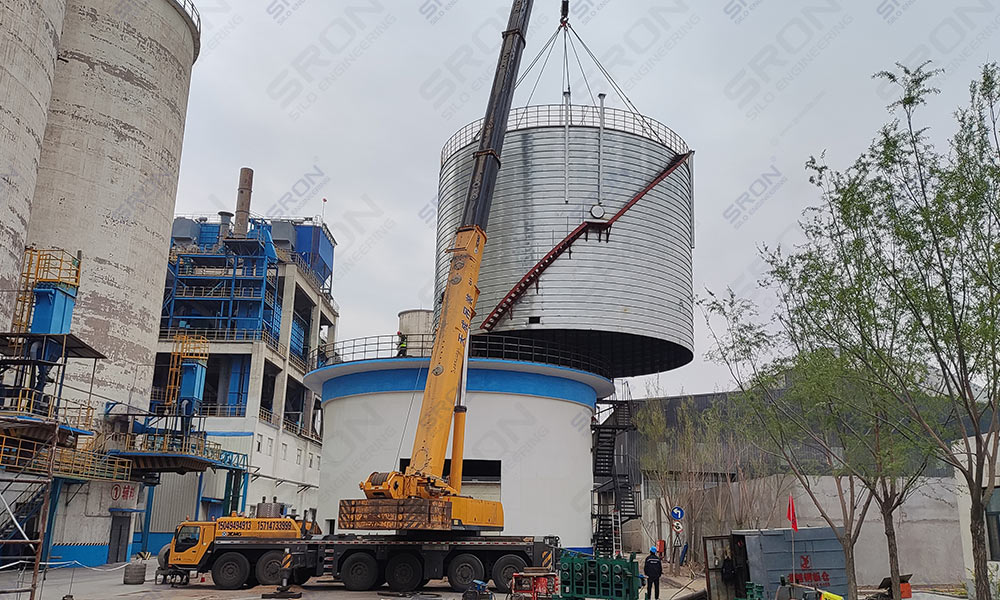 Features of SRON Steel Silo
1.Large Storage Capacity: the diameter of steel silo can reach 80 meters, and the single silo capacity is 200-12,000 tons, which can meet the storage needs of different industries, and can be enlarged if there are special needs;
2.Long Service Life: according to the standard maintenance, the service life of steel silo can be as long as 50 years. All parts of the silo are produced by the most advanced fully automatic steel plate rolling production line.
3.Advanced Technology: high degree of automation, and advanced loading and unloading system provide great convenience for your operation and management.

4.Good Anti-corrosion Effect: SRON steel silo adopts high-quality galvanized steel plate to protect steel silo from corrosion and facilitate customer maintenance.
5.Good Storage Effect: SRON steel silo has good sealing performance, leak-proof performance, moisture-proof performance, and complete supporting equipment, such as temperature measuring device, ventilation device, material level monitoring device, etc., to ensure the safe storage of materials.
6.Structural Safety: As a high-load thin-walled container, the structural safety of steel silo must be considered first. SRON will fully consider various fixed loads, dynamic loads, material loads, earthquakes, wind loads, snow loads, temperature effects, etc. in the early design stage of each steel silo.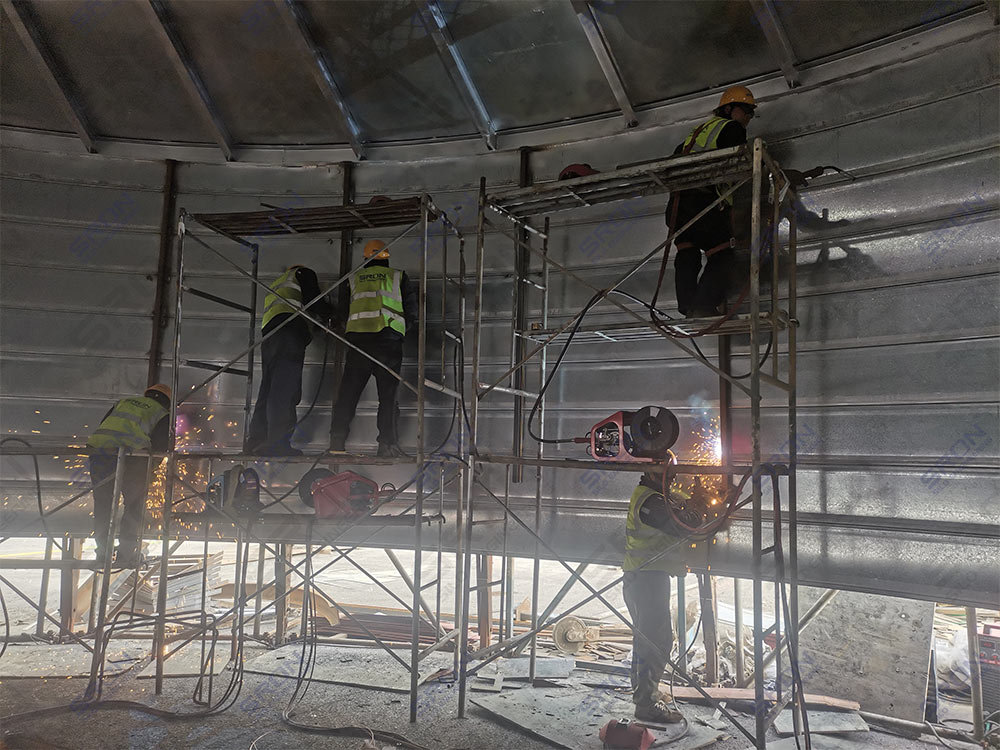 Precautions for Using Steel Silos
1.It is necessary to strengthen management, improve safety awareness, enhance the responsibility awareness of operators, and conduct knowledge publicity on the precautions for steel silo storage.
2.Do a good job of safety monitoring, check every day, solve some safety hazards in time, and avoid dust explosion.
3.In the design and installation of steel silo, better dust-proof and explosion-proof technology must be adopted, which can greatly reduce the probability of dust explosion. When designing steel silo, SRON engineers considered that dust may be generated during the transportation and storage of materials, and if the concentration is too high, an explosion may occur. Therefore, a dust removal system and an explosion-proof system must be added to the steel silo storage system.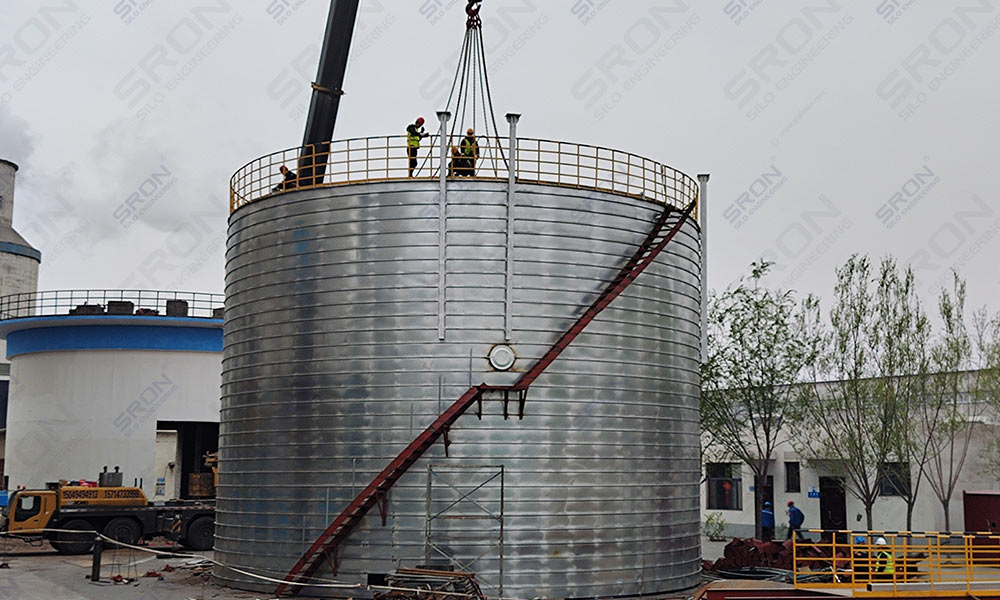 Why Choose SRON Steel Silo System?
SRON is China leading reputable EPC Contractor for bulk materials storage silo project, closed stock ground, and bulk material port handling project for cement, fly ash, clinker, grain, coal and mineral powders etc. As the leading EPC Contractor for bulk materials storage and transportation projects in China, advanced engineering capacity, mature manufacturing and project management systems are the back-bones of SRON development. We have built projects in more than 30 countries and regions, including Russia, United States, Indonesia, Malaysia, Kenya, Mongolia, Philippines and Peru with more than 900 sets of steel silos and up to 3 million tons of materials storage capacities, SRON quality and reputation are highly recognized by global users.
If you want to know more about SRON steel silos, please contact us.