Grid structure is a spatial structure which is composed of several members connected by nodes according to a certain grid form. The common shapes of space truss are triangular cone, triangular body, cube, truncated pyramid and so on. Generally, there are bolt ball joints, welded ball joints and etc.
Large span space grid structure is often used in the roof of bulk yard. Space grid structure has the advantages of reasonable load stress, light self-weight and low cost. It can make full use of the characteristics of different materials and adapt to the stress requirements under various working conditions.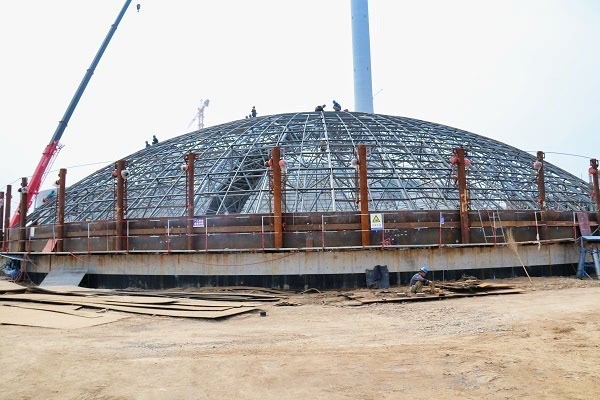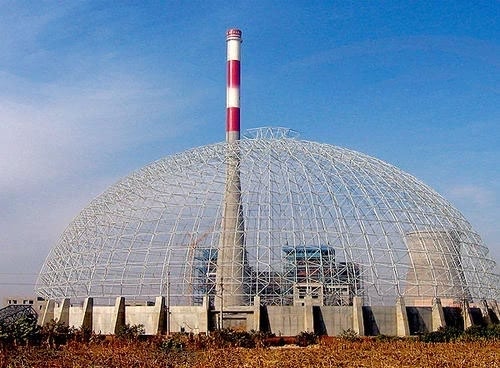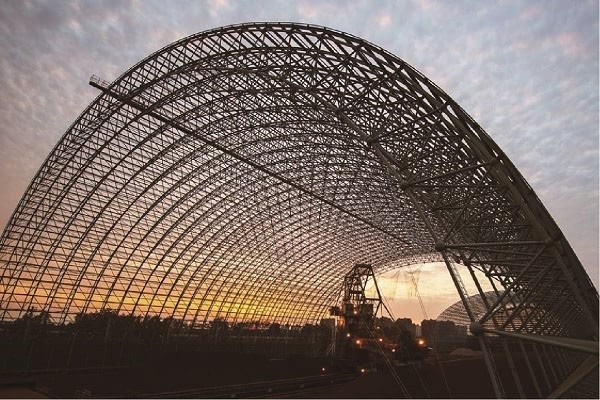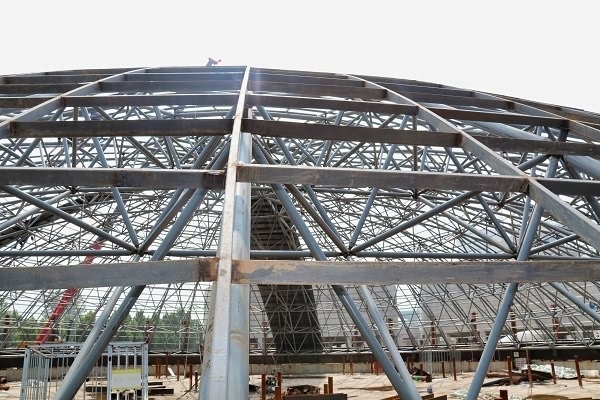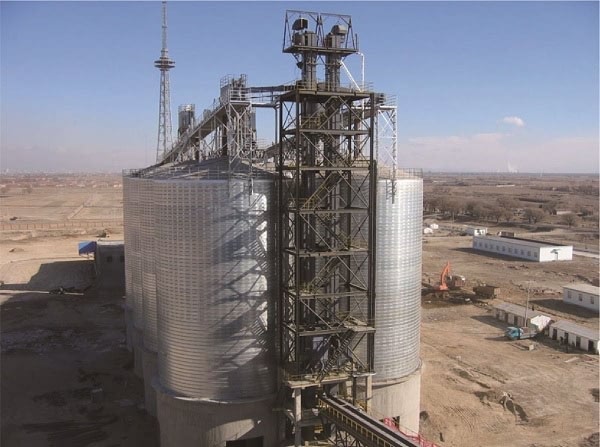 Steel supporting tower belongs to high-rise steel structure, which is an customizable product. Tower structure can be designed according to different conditions of silo project.
The trestle is located at the top of the silo, which is used to fix the chute, belt conveyor, chain conveyor and other silo auxiliary equipment. Truss structure is widely used in the structural support of tower and trestle.
Truss structure is a kind of plane structure, which needs the support of base and other external forces to form a stable structure. It is a one-way stress system and a lattice beam structure.
Advantages
Light self-weight, small steel consumption, and the steel consumption is saved;
Large span and strong anti-bending capacity;
The stress system is simple, easy for construction;
It can be prefabricated in factory and assembled on site;
Save the site construction time.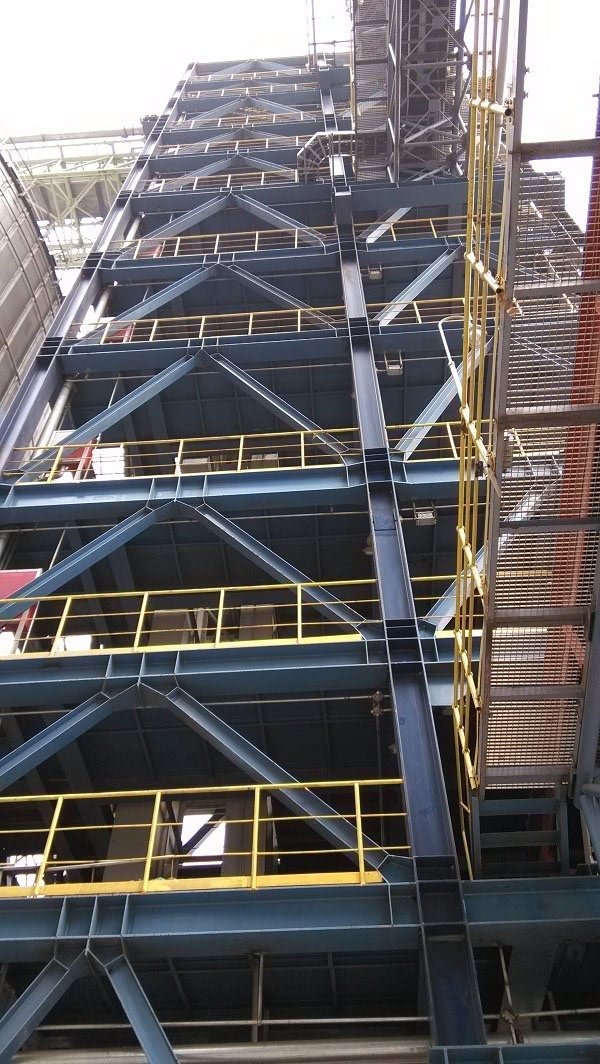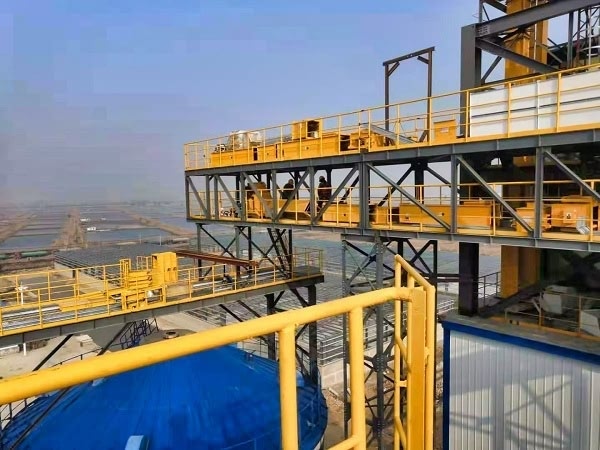 Please feel free to give your inquiry in the form below. We will reply you in 24 hours.