May 18, 2020Keywords: Bolted Steel Prices Of Cement Silo,100 Tons Bolted Steel Prices,100 Tons Bolted Steel Prices Of Cement Silo
SRON silo own advanced manufacture machine, our worker are skilled, we can manufacture bolted cement silo over 100 sets per month. Reasonable arrangement of production can make sure we delivery on time, also in high quality.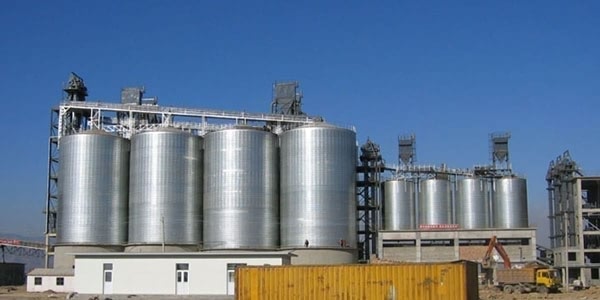 SRON silo team will overally consider the the silo location wind speed, seismic and temperature, to make sure the silo wall sheets thickness, bolts grade, legs strength are all enough for silo safety usage.
SRON is the leading general contractor for bulk material storage projects in China. We are committed to providing safe, reliable, technologically advanced corrugated plate steel grain silo (100 tons bolted steel prices of cement silo), as well as complete set of equipment and EPC solutions for the storage of bulk materials such as cement, fly ash, clinker, coal and ore. It is our vision to build an international brand in the field of bulk material storage. We will provide you reliable service with a professional, rigorous and pragmatic attitude!