May 29, 2020Keywords: cement storage steel silo,steel silo solutions,cement storage silo solutions
Steel silos used in cement plant industry for storage of various types of raw or finished materials, It is a important participant equipment of cement plant. The silo size/height design is adjustable to match with flow requirement of whole cement plant, well arrangement of silo unloading fluidization system is a must and the whole system design and equipment must bear high working load requirement at cement plant.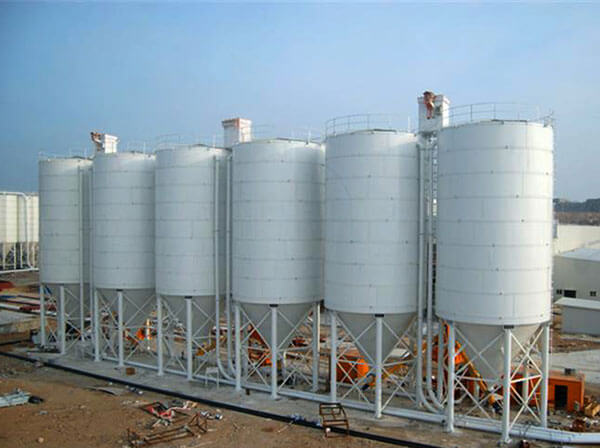 Usually the whole system includes: cement feeding bucket elevator, dust collector system, silo aeration system, cement unloading system, bulk truck loading, bag packing system, bag palletiser and bag truck loading system.
Economical Silo Model for Choice

SRON is the leading general contractor for bulk material storage projects in China. We are committed to providing safe, reliable, technologically advanced corrugated plate cement steel silo, as well as complete set of equipment and EPC solutions for the storage of bulk materials such as cement, clinker. It is our vision to build an international brand in the field of bulk material storage. We will provide you reliable service with a professional, rigorous and pragmatic attitude!