Recently, our company's 7 new utility model patents have be approved and authorized. These patents involve many areas of bulk material storage and transportation engineering systems, including steel silo roof sealing device, dust-removal air net reinforcement system for preventing dust overflow in grain unloading pit, wear resistance device for belt conveyor hopper, a new type of slag powder ashing wear-resistant elbow device, etc. These patents cover silo building technology, conveying system, environmental protection system etc., which can effectively improve the safety of silo engineering system and work efficiency. They have obvious advantages in energy conservation, environmental protection and cost reduction, and have a wide range of application prospects.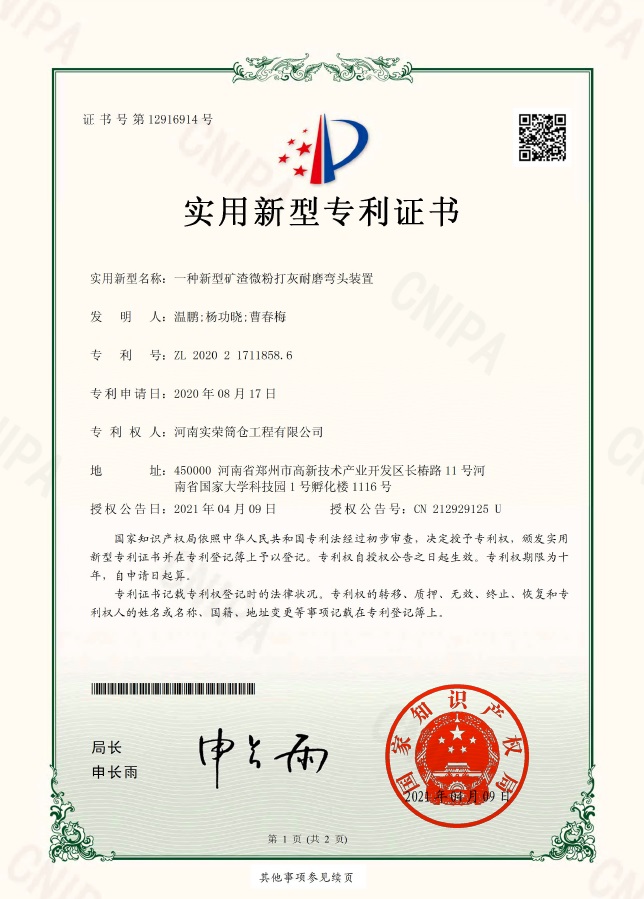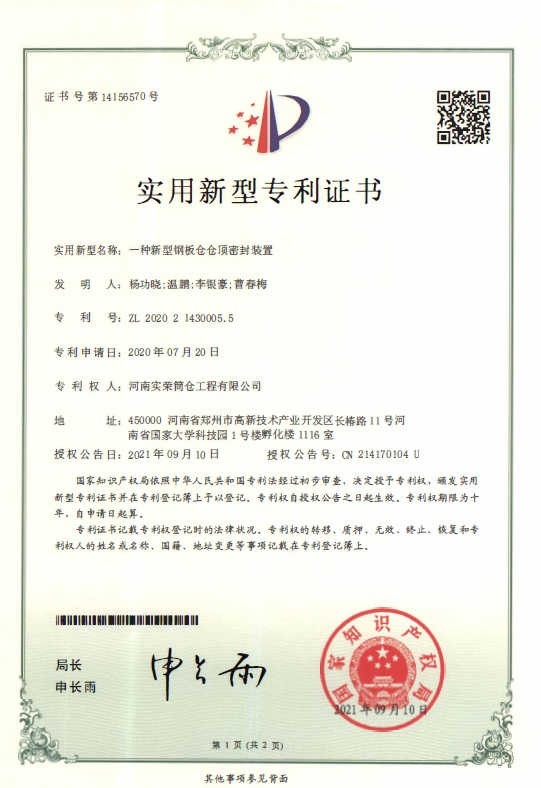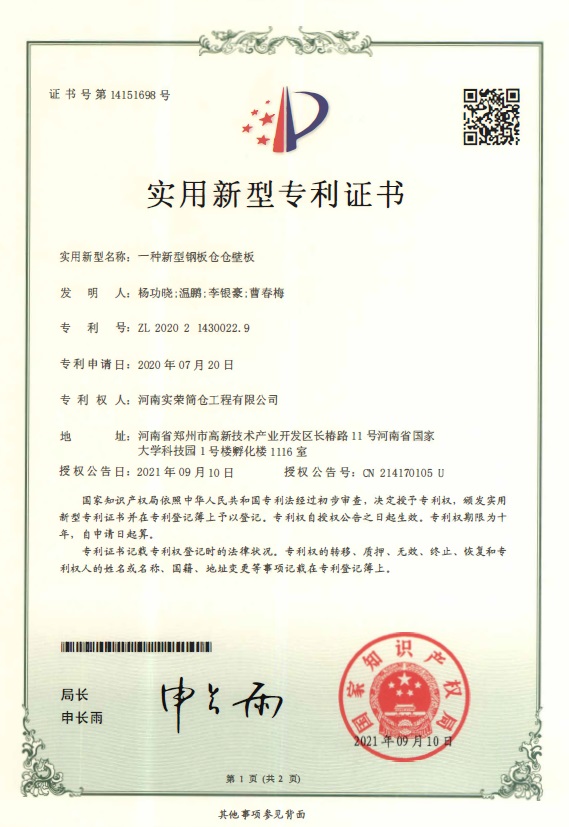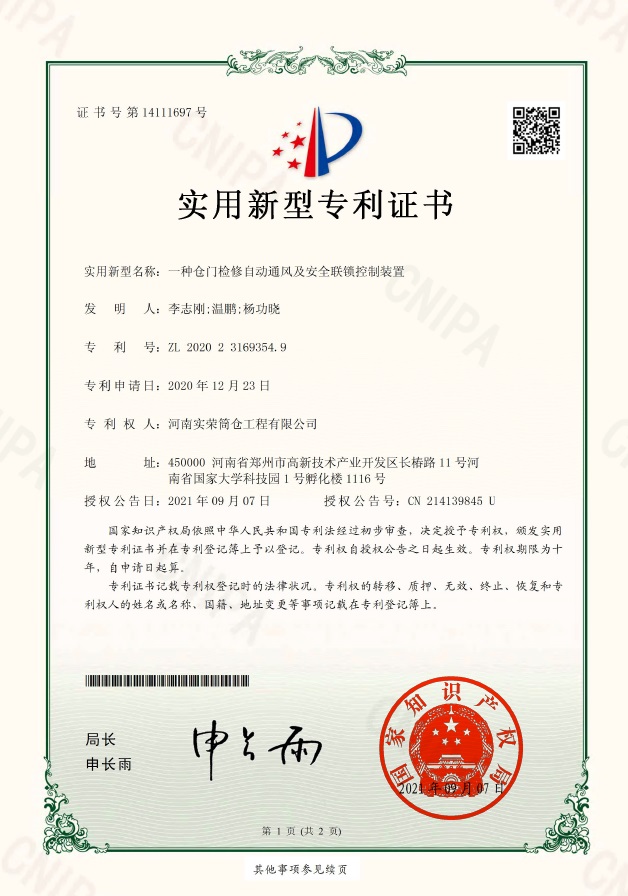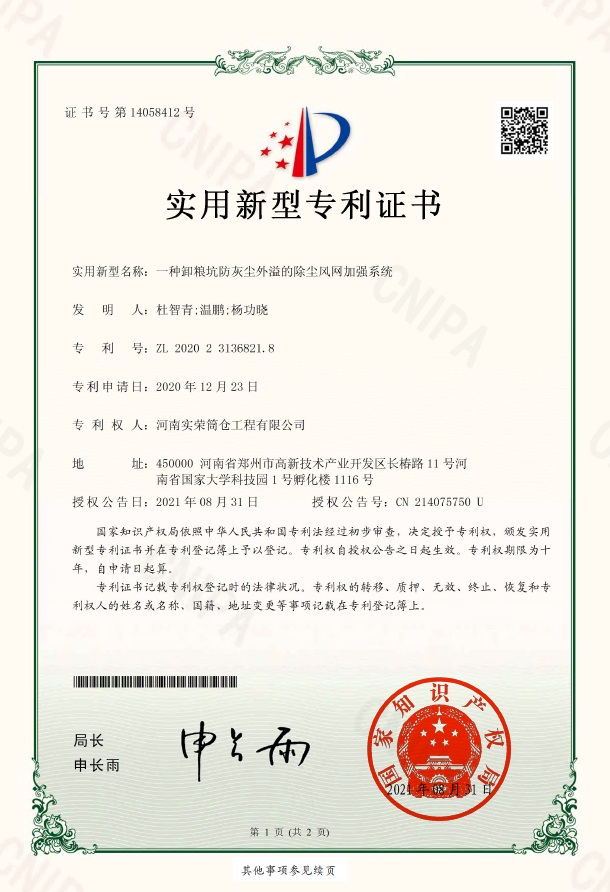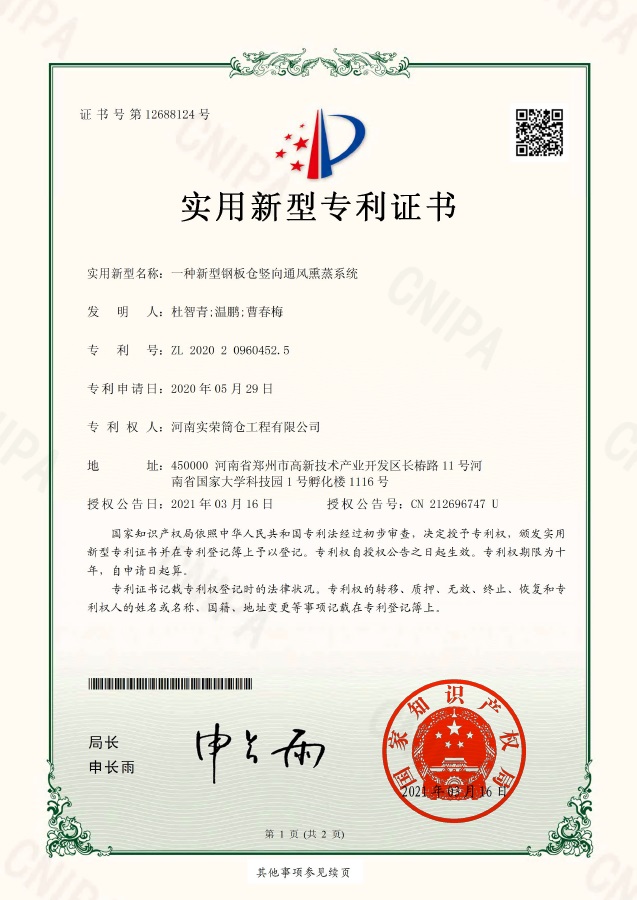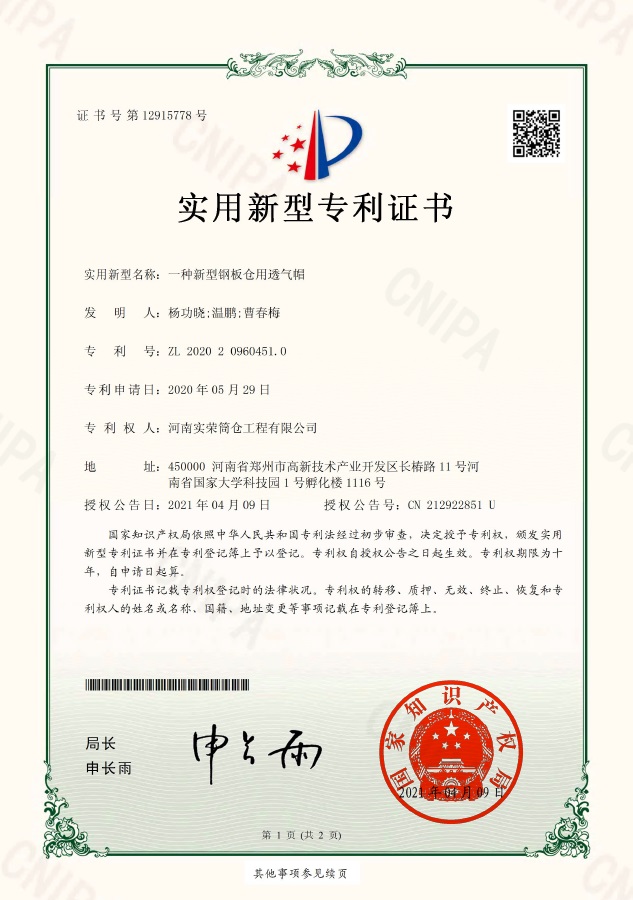 SRON company always adheres to the product concept that "technology builds the beauty of projects", attaches the importance to scientific research in the field of bulk material storage and transportation system, insists on promoting company's development by technological innovation, and has achieved remarkable results.
At present, SRON has obtained more than 40 patents authorized by State Intellectual Property Office and over 16 patents being applied. We have mastered the key technology in the field of bulk material storage and transportation and formed our own core competitiveness. Theses increased patents expands our independent intelligent property technology system, further enhances our technical strength, and demonstrates our technical responsibilities for providing better project support for customers as a leading domestic bulk bulk storage and transportation system EPC contracting company.