Successful completion of cement silo and clinker silo project for cement and clinker storage and transportation
Dec 22, 2021Keywords: cement silo,clinker silo,cement and clinker storage and transportation
Philippines 100,000t

cement silo

and clinker silo project is successfully completed. SRON company started cooperation with San Miguel Corporation in 2017, and signed a contract with San Miguel for its 100,000t cement and clinker storage and transportation project in Davao in 2019, which is one of the single industrial building materials projects with the largest reserves among the current foreign contracting projects in China. We are responsible for the design, procurement, supply, installation guidance and commissioning of cement silo and clinker silo systems and their accessory equipment for this 100,000t cement silo and clinker silo project.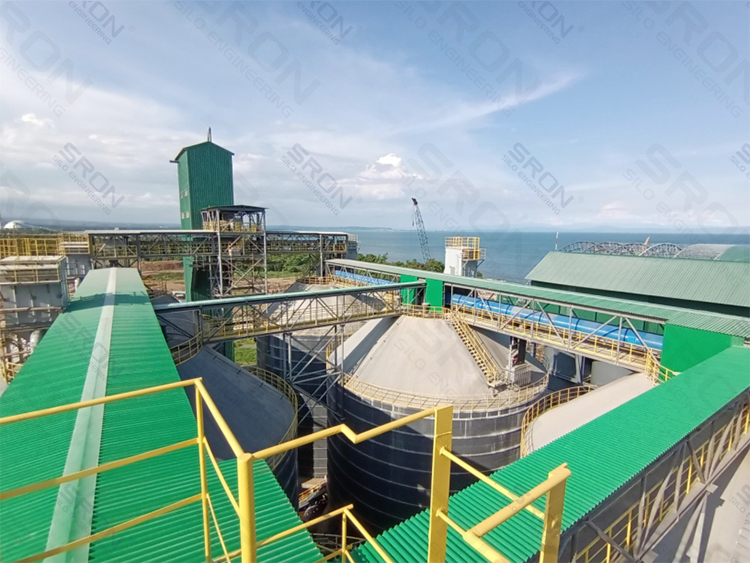 Under the right guidance of company leaders, we strictly comply with the company's project safety management practices and standards, adhere to the "zero tolerance for engineering accidents"management, carry out the construction, installation and commissioning of this cement silo and clinker silo project based on scientific and reasonable construction scheme, achieving "zero safety accident"and "zero quality accident"with the joint efforts of staff. This cement storage silo and clinker storage silo project is started in December 2019 and completed in December 2021, taking two years for its successful completion.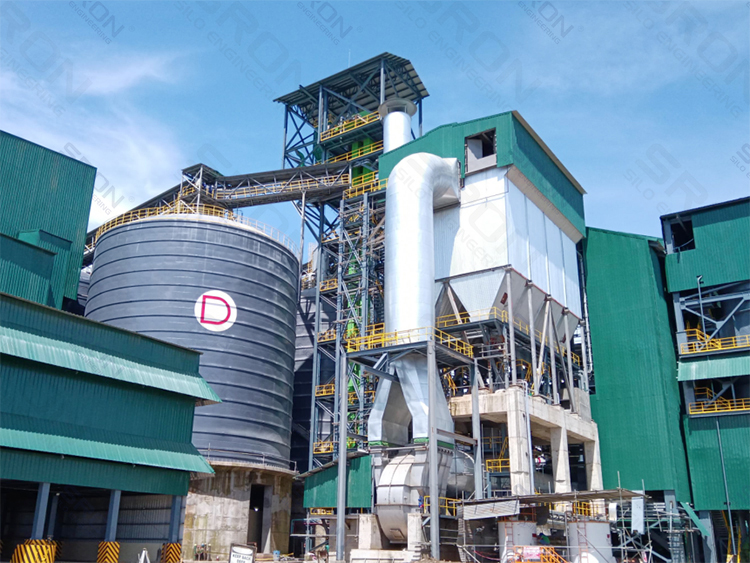 Under the situation that COVID-19 was sweeping the world, our company on the one hand strengthened the prevention and control of epidemic to ensure the safety of employees, and rationally carry out equipment production work for the construction of cement silo and clinker silo and maintain project site stability and international public health safety. On the other hand, we formulated a detailed material assistance for oversea friends plan, we dynamically tracked and paid attention to the international policy situation with a rigorous and refined attitude at all times to ensure that the donated anti-epidemic materials can be delivered to our partners as quickly as possible.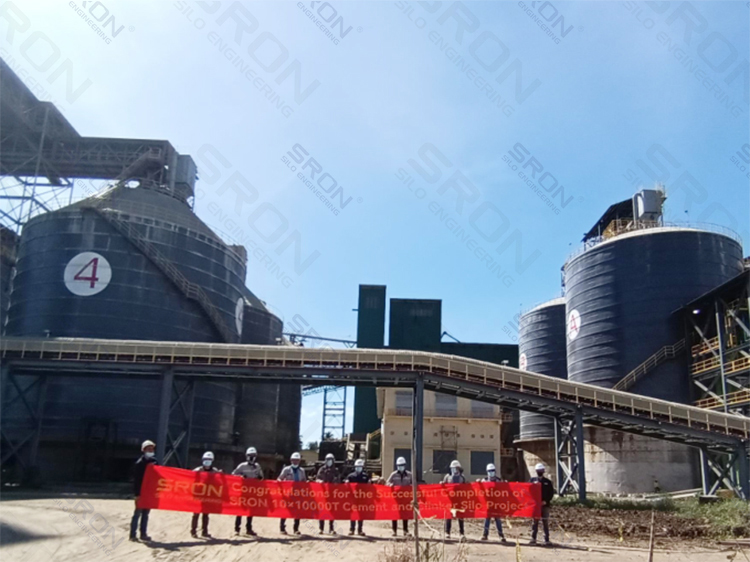 The 100,000t
cement silo
and
clinker silo
project for cement and clinker storage and transportation carries positive social responsibilities, and it helps to promote the development of the local economy, increase local employment opportunities, strengthen the friendship between the people of China and the Philippines and improve the relationship between the two countries. At the same time, Chinese brand is adopted in the project, thus promoting the export of equipment with domestic engineering technologies, and establishing the images of made in China and China international engineering project.