China Salt Fly Ash Steel Silo Project in Inner Mongolia of SRON Silo Successfully Passed the Acceptance Inspection
May 06, 2023Keywords: Henan SRON Silo,China Salt Fly Ash Steel Silo Project in Inner Mongolia
Recently, China Salt Fly Ash Steel Silo Project in Inner Mongolia of Henan SRON Silo Engineering Co., Ltd. successfully passed the acceptance inspection.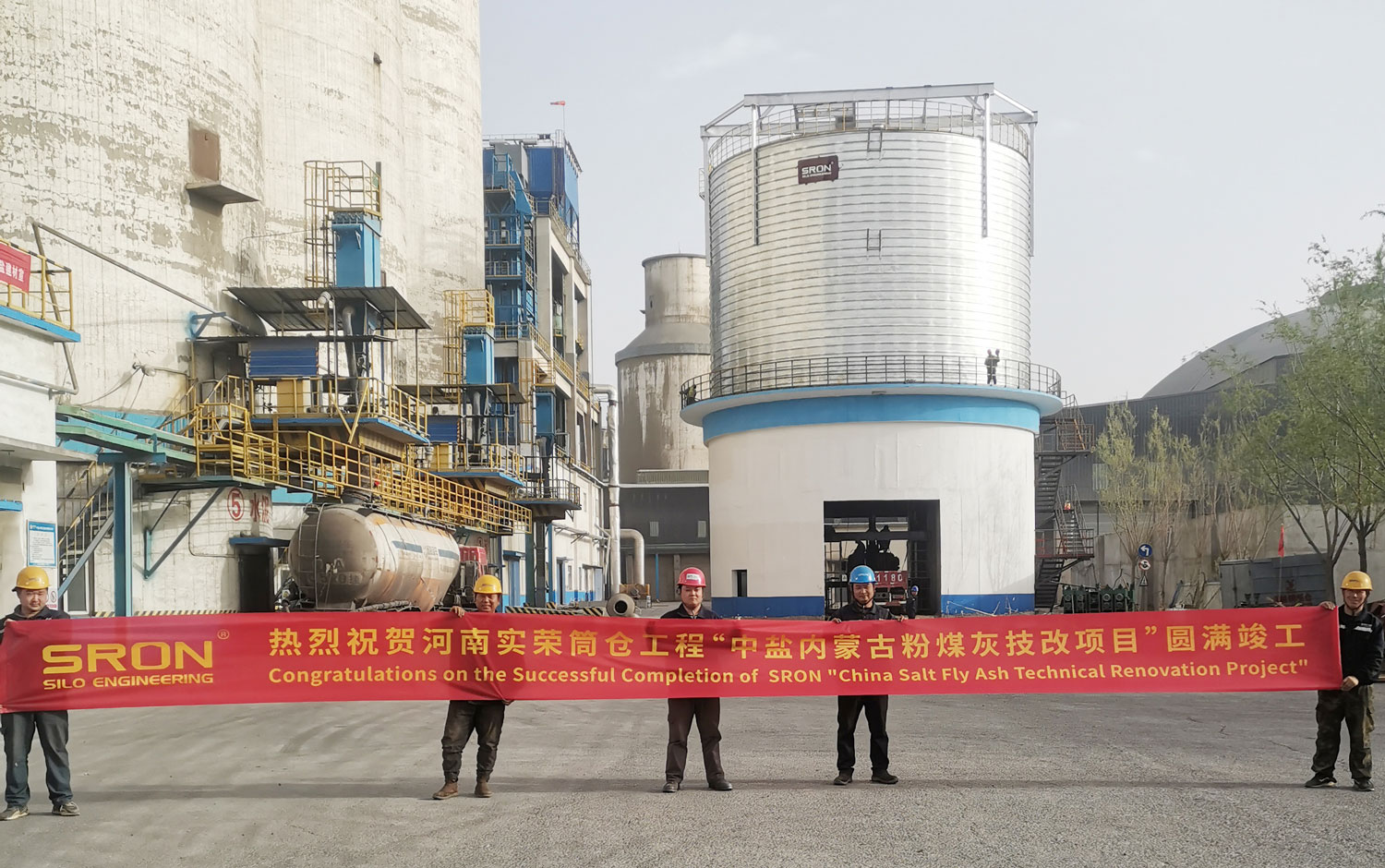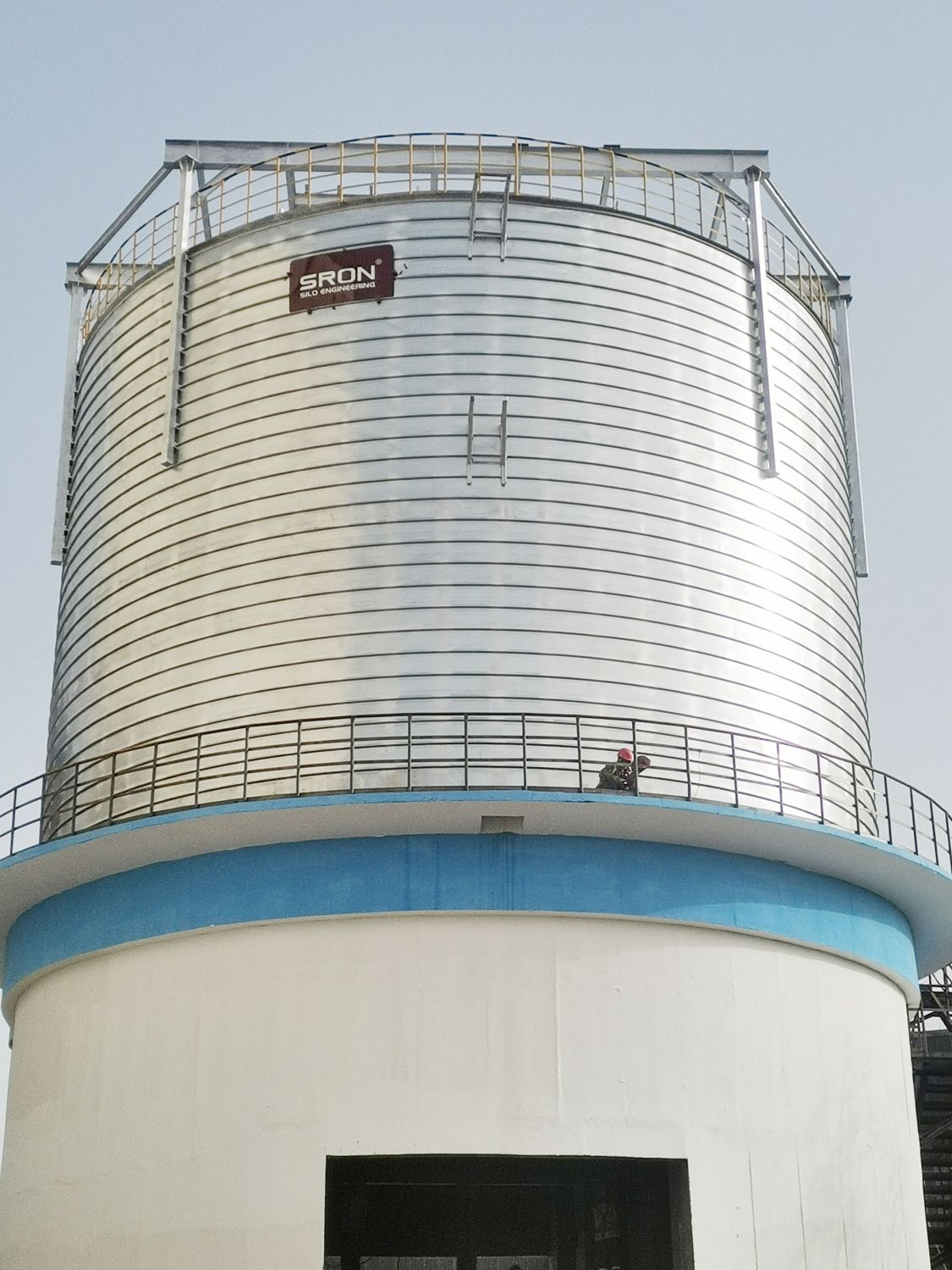 The steel silo of the project has a large diameter, high installation accuracy requirements, and cannot be constructed on a foundation, which greatly increasing the difficulty of construction. According to the project quality and schedule requirements, combined with the actual situation, SRON company overcame various technical difficulties and adverse influencing factors, formulated a reasonable installation schedule, conducted construction plans and technical disclosures, and ensured the efficient and orderly implementation of construction. Finally, the project was completed half a month ahead of schedule, winning high praise from the owner.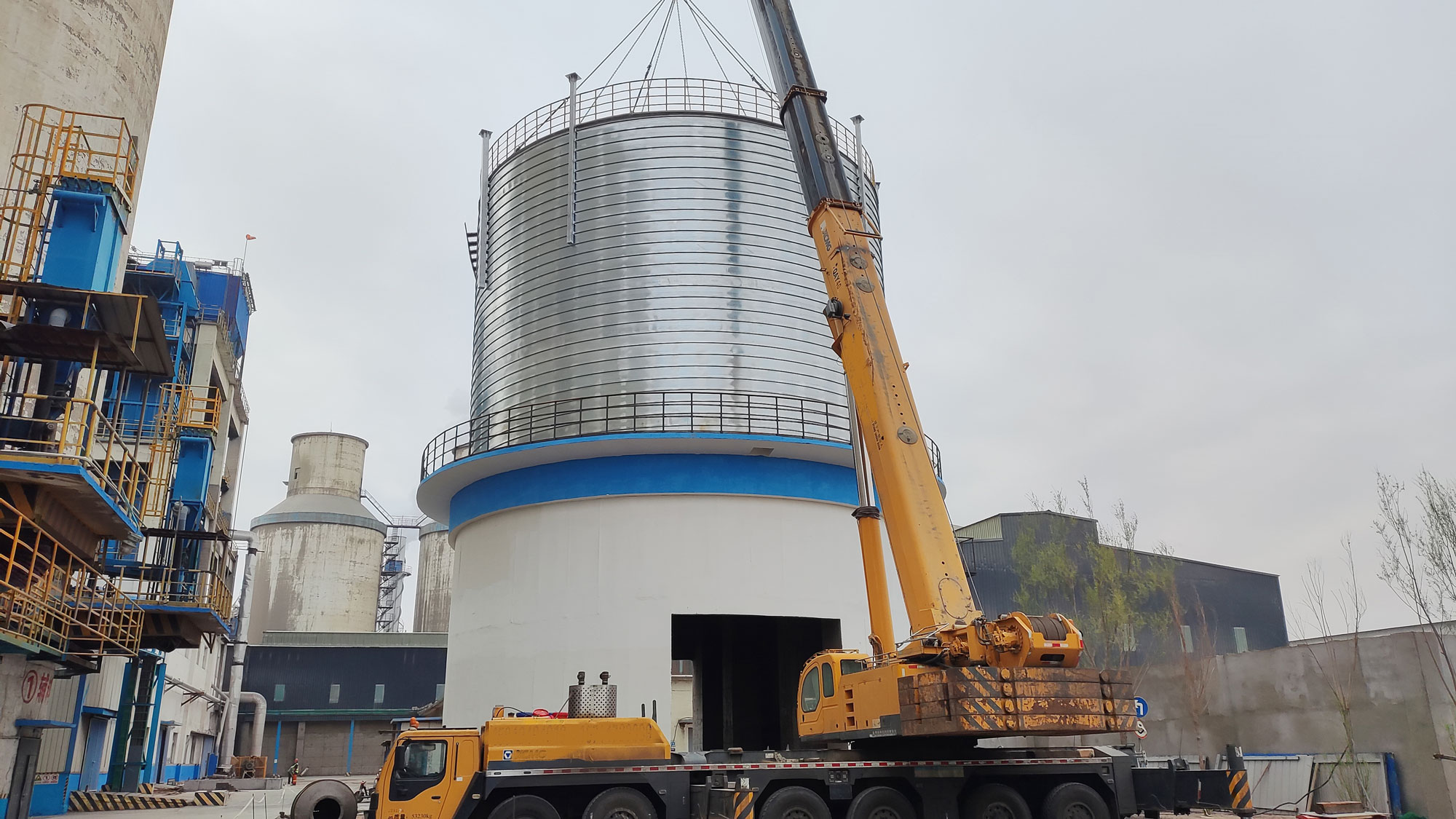 As a leading brand in the field of bulk material storage and transportation engineering in China, SRON has been committed to providing safe, reliable, and technologically advanced bulk material storage and transportation equipment system solutions and EPC general contracting services for cement, grain, clinker, fly ash, slag and other bulk material storage and transportation engineering fields since its establishment over the years. And SRON company takes every project and every customer seriously, maintains a high degree of focus throughout the entire project implementation process, adheres to error free, fault free, and defect free, uses craftsmanship to create quality engineering, and uses reputation to win the trust and support of customers.