Sep 16, 2022Keywords: Steel Silo, Storage Silo, Spiral Steel Silo, Industrial Steel Silo
Industrial Steel silo is mainly used to store cement, fly ash, slag powder, clinker, and other powder and granular materials. Many people must know about large steel silos, because now large steel silos are widely used in many industries, which bring great convenience to our life and work.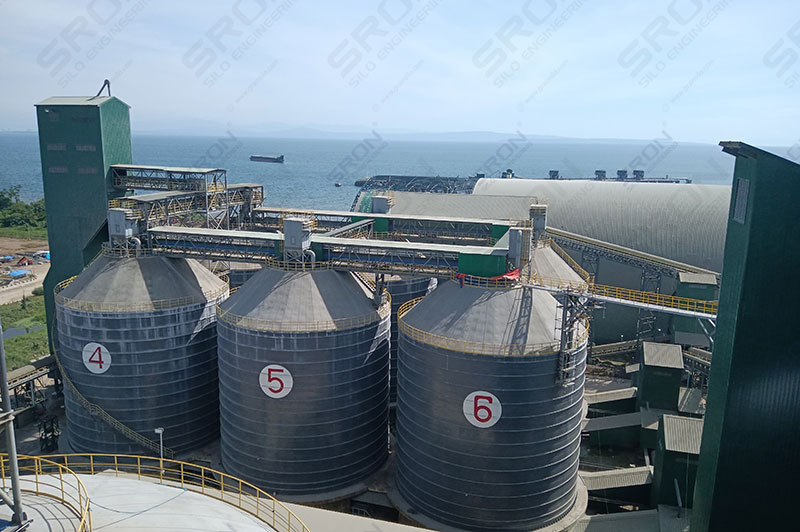 1. In order to avoid frequent failures and shortening the service life when using the steel silo, it is not only necessary to ensure that the quality of the steel silo itself is qualified, but also to operate in strict accordance with the formal specifications.
2. As an operator, before operating the steel silo, it is necessary to carry out systematic technical training, and only after passing the training, people can practice operation, so as to avoid the failure of the steel silo due to improper operation, which will affect the normal use.
3. After the construction of the steel silo is completed, if you want to feed the steel silo, you can feed it in batches. In the early stage, the feeding material should not exceed 30% of the designed storage capacity; the settlement of the storage silo is observed after an interval of 4 weeks. After the storage silo settles evenly, secondary feeding is carried out, and the feeding amount does not exceed 60% of the total storage capacity. The third feeding is carried out after the same interval of two weeks. In addition, when feeding, pay attention to the storage distribution in the steel silo to avoid material level deviation.
4. Do not open holes or increase the load at will on the top and wall of the steel silo. The silo body shall not connect and support the hoist frame and other equipment and facilities. After the completion of the steel silo foundation, no earthwork excavation or other activities affecting the foundation shall be carried out within 5 meters.
There are two types of industrial steel silos currently prevalent in steel silos: spiral type and welded type. They have their own characteristics because of different construction methods.
Features of Spiral Steel Silo:
1. Continue undercut forming with hot-dip galvanized coil, the color is more average;
2. High air tightness, can store liquid materials such as water and oil;
3. Because the inner wall of the silo is lubricated, the required thickness is larger than that of bolted silo.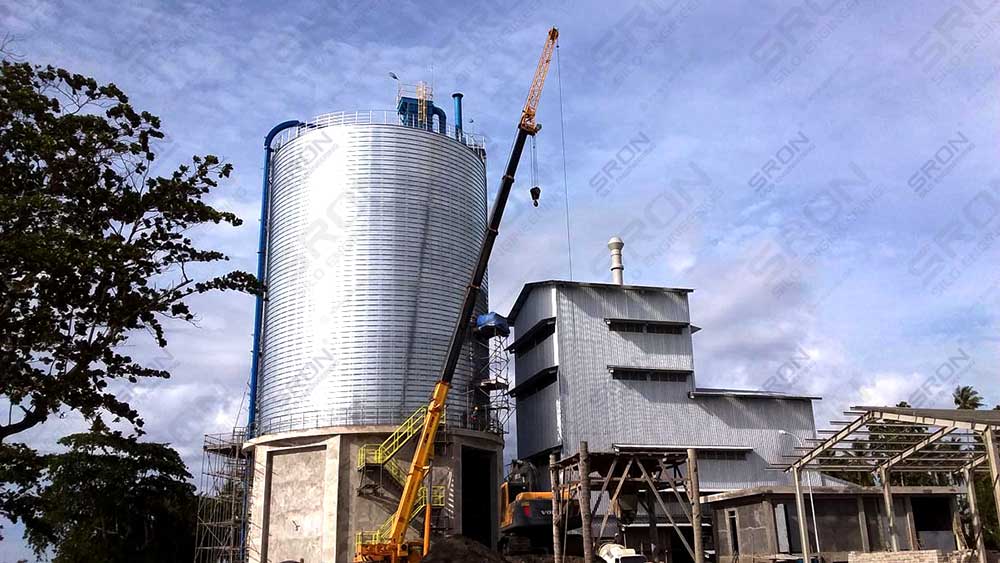 Features of Welded Steel Silo:
1. Large storage capacity: the diameter of the silo is 80m, and the capacity of a single silo is 5,000-120,000 tons, which can be increased if there are special needs;
2. Low initial investment: due to the adoption of a number of patented technologies, it can save about 50% of building materials and more than 60% of land to be acquired;
3. It has good air tightness and adopts patent technology of vacuum sealing. The physical indexes of cement quality are basically unchanged within 9 months of storage inside the silo;
4. Energy saving and environmental protection: patented dust removal technology is used in the process of warehousing and outbound, which will not cause pollution to the surrounding environment;
5. High strength, long service life, with to the standard maintenance, service life up to 30-50 years.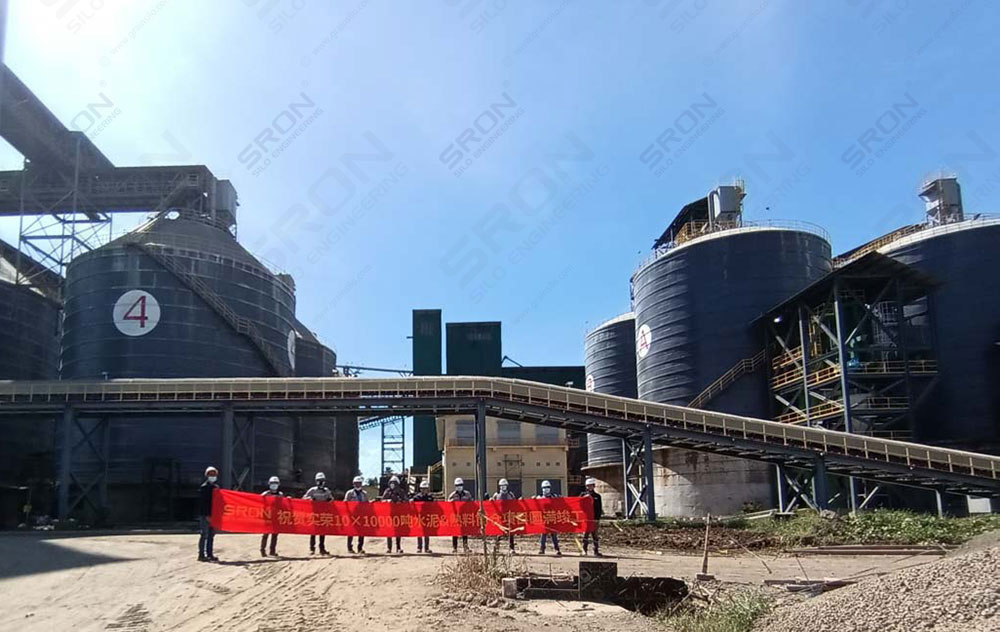 About Sron Silo Engineering

HENAN SRON SILO ENGINEERING Co., Ltd. is China leading reputable EPC Contractor for bulk materials storage silo project, closed storage yard, and bulk material port handling project for grain silo storage solution etc. SRON has the qualifications of Main Contractor for civil construction projects, Main Contractor for mechanical and electrical projects, and Specialized Contractor for steel structure project. We have the complete qualifications in the field of bulk material storage and transportation in China.

SRON focuses on scientific and technological research, achieving new researching technologies each year. Currently we have 59 patented technology, among which 7 are invention patents.

SRON have built projects in more than 30 countries and regions, including Russia, South Africa, Indonesia, Malaysia, Kenya, Mongolia, Philippines, Peru and so on, with more than 900 sets of steel silos and up to 3 million tons of materials storage capacities, SRON quality and reputation are highly recognized by global users. For more information about Sron Silo Engineering and the Storage silo solution, please contact us or leave your requirements.
Technology Builds the Beauty of Project