May 20, 2020Keywords: Cement Storage Steel Silo,10000 Ton Cement Storage Steel Silo
10000 Ton Cement Storage Steel Silo Why Choose SRON?
For Spiral Silo China, SRON is an ideal choice. we has been appraised as Member of China steel silo industry, research center of bulk cement equipment industry and qualified contractor for China National Reserve. Further with our advanced manufacturing craftsmanship and deep experience, SRON has been appointed Contractor for China Bulk Cement Silo Association. What's more, SRON is China Leading turn-key solution contractor for bulk material storage technology silo system and high strength steel structure.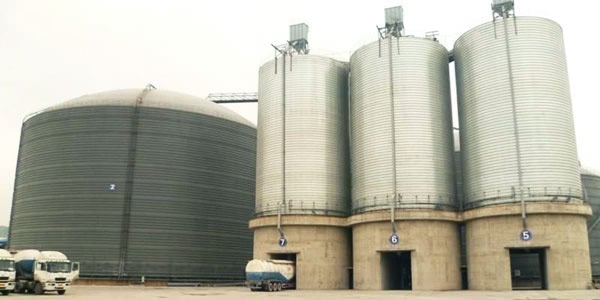 As expertise company providing specialized storage solutions that ensures storage materials quality, project safety, productivity and reduce risk, we guarantee our customers with reliable project and enjoy relaxed and profitable investment.
SRON is the leading general contractor for bulk material storage projects in China. We are committed to providing safe, reliable, technologically advanced 10000 ton cement storage steel silo, as well as complete set of equipment and EPC solutions for the storage of bulk materials such as cement, fly ash, clinker, coal and ore. It is our vision to build an international brand in the field of bulk material storage. We will provide you reliable service with a professional, rigorous and pragmatic attitude!