May 22, 2020Keywords: cement Silo manufacturer,Structure Of cement Silo manufacturer,Construction Of cement Silo manufacturer
The Structure And Construction Of cement Silo from china's manufacturer, Each of SRON project is a turn-key solution. Our experienced engineers team will be beside with you to design and construct the most suitable, dependable and economical project through the whole process of project feasibility study, analysis, construction, maintenance and operation considering as well your special requirement of investment, available land, local geographic and climate situations.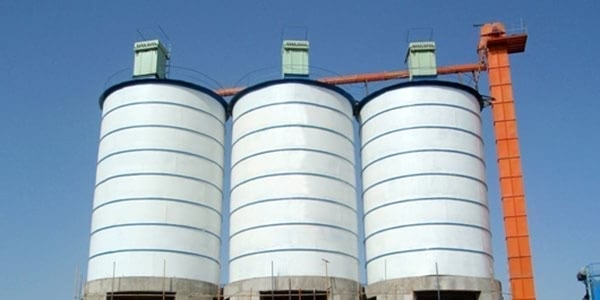 And the whole system generally includes: materials feeding system, silo aeration system, materials discharging system, bulk truck loader system, bag packing system, packed bag palletizer or truck loading system, dust collector system, PLC control system, and related steel structures and platforms with details as following shown.
SRON is the leading general contractor for bulk material storage projects and cement silo manufacturer with structure and construction in China. We are committed to providing safe, reliable, technologically advanced corrugated plate steel grain silo, as well as complete set of equipment and EPC solutions for the storage of bulk materials such as cement, fly ash, clinker, coal and ore. It is our vision to build an international brand in the field of bulk material storage. We will provide you reliable service with a professional, rigorous and pragmatic attitude!