SRON Silo invites you to attend the 24th China International Cement Industry Exhibition
Aug 14, 2023Keywords: SRON Silo,the 24th China International Cement Industry Exhibition
On August 23-25, the 24th China International Cement Industry Exhibition (CEMENTTECH 2023) will be held in Chongqing International Expo Center. SRON is invited to participate in this exhibition (Booth No. 1461), then, we sincerely invite you to visit our booth to communicate and negotiate.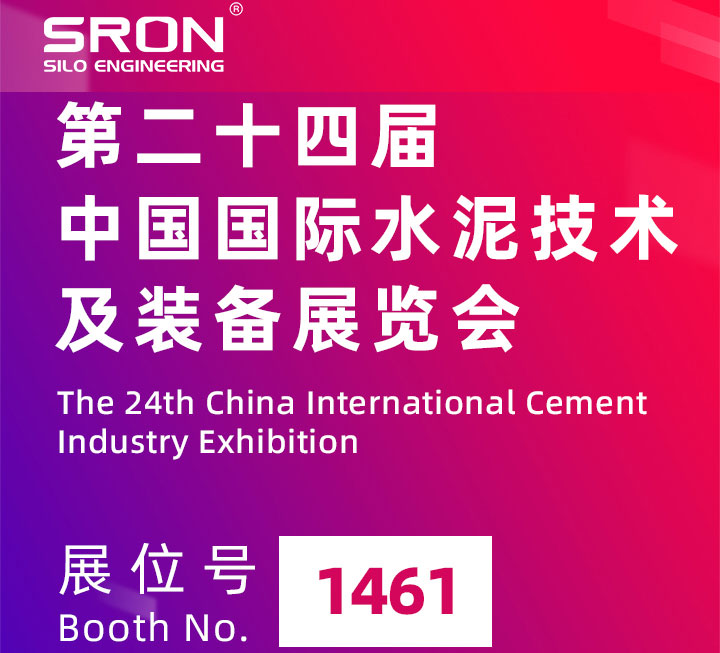 Company Profile


Henan SRON Silo Engineering Co., Ltd. is committed to providing safe, reliable, technologically advanced steel plate silo engineering system, closed yard system, bulk material loading and unloading system and other bulk material storage and transportation system solutions and EPC general contracting services for the field of bulk material storage and transportation, such as cement, grain, clinker, fly ash, coal, slag powder, sand and gravel aggregates and other bulk material storage and transportation fields. SRON has the Class B qualification certificate of engineering design and construction, Grade II general contracting of construction engineering, Grade II general contracting of electromechanical engineering, Grade II specialized contracting of steel structure, and it is the higher and more qualified general contracting enterprise in the field of silo and bulk material storage and transportation engineering in China.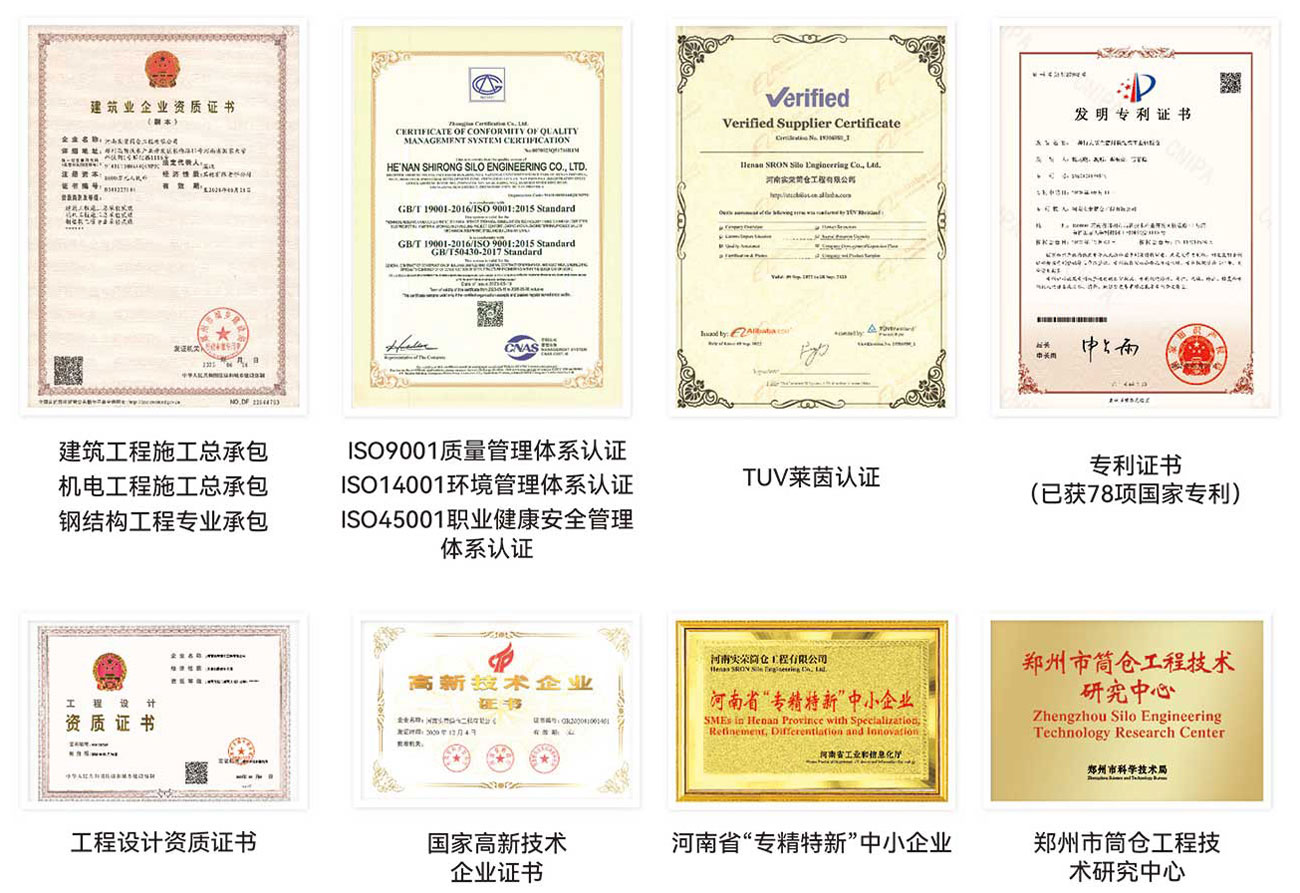 As the leading EPC Contractor for bulk materials storage and transportation projects in China,SRON has made the technical design of engineered systems, processing and manufacturing, and engineering and construction management the cornerstone of its business. SRON has been awarded a lot of honors such as the titles of the National High-tech Enterprise, Henan SME with Specialization, Refinement, Differentiation and Innovation, Provincial IPR Advantage Enterprise, Zhengzhou Silo Engineering Technology Research Center, Zhengzhou Listed Reserve Enterprise,etc.SRON is the vice-chairman company of the Henan Chamber of Commerce of CCOIC,and director of Henan Association for friendship with foreign countries.SRON company pays attention to scientific and technological innovation, has obtained 79 patented technologies (including 8 invention patents), and has passed ISO9001 quality management system certification, SGS certification, TUV SUD certification, and TUV Rhine certification.
In recent years, SRON has always actively involved in the National Belt and Road Initiative, and participated in international bidding and market competition, thus accumulating valuable international projects experience and having a deep understanding of the implementation of international projects.SRON have built projects in more than 30 countries and regions, including China, the United States, Indonesia, South Korea, Malaysia, the Philippines, Vietnam, Rwanda, Iraq, Pakistan, Ecuador, and SRON's quality and reputation are highly recognized by global users.

Product Showcase


(1)Welded Steel Silo System
The effective diameter of large welded steel plate silo can be up to dozens of meters, the body of the silo is cylindrical, the top of the silo is spherical, and the wall of the silo adopts the form of steel structure frame, which has a safe and reliable structure. Our company has obtained more than 50 patents in silo shape and internal structure, and has scientific and advanced silo design concept.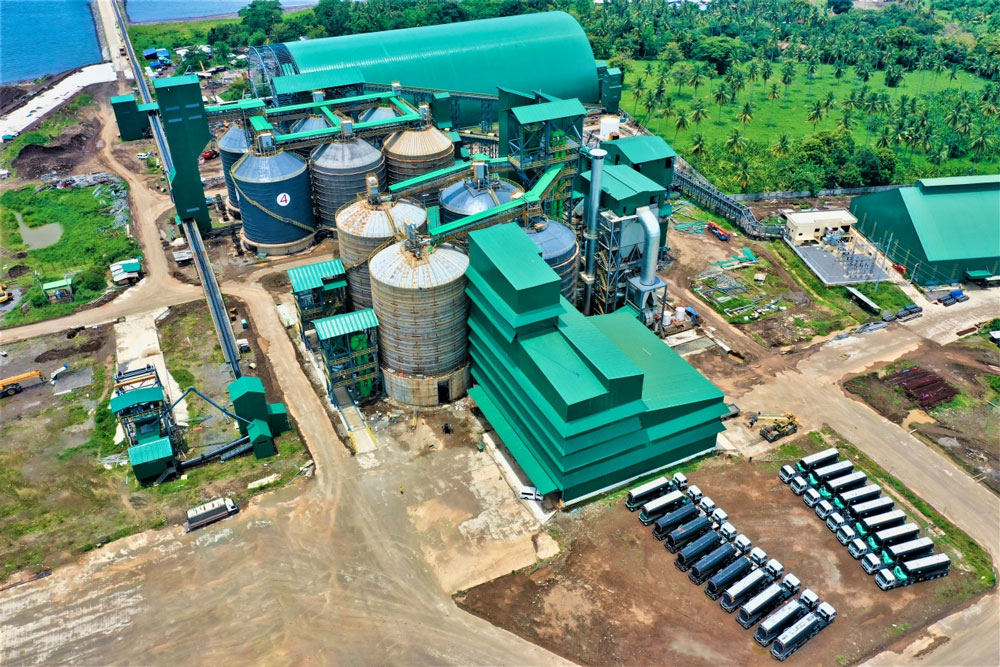 Case:Philippines 10*10000t Cement & Clinker Silos System
Large bolted steel silo is the latest patented product researched and developed by our company, the maximum diameter can be up to 45 meters, and the storage capacity can be up to 50,000 cubic meters.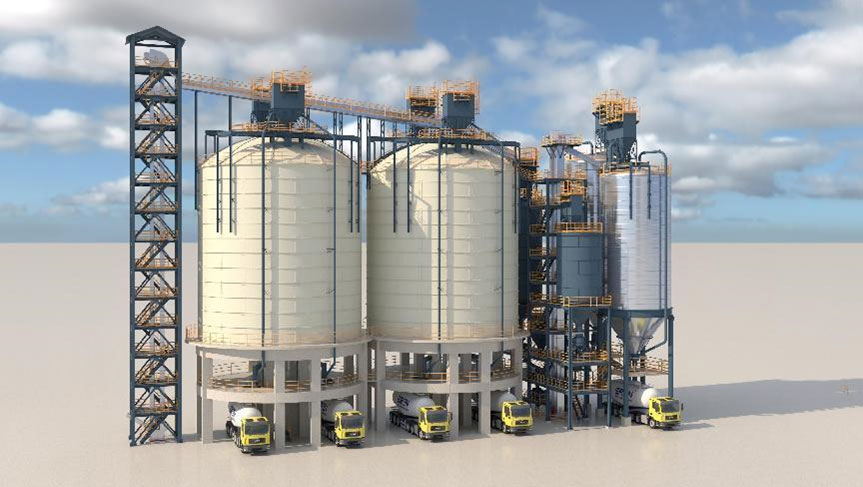 Case:Large Cement Bolted Steel Silo System
Small bolted steel silos generally have a single silo capacity of less than 2,000 tons, and are mostly used in concrete mixing stations, cement factories, aggregate factories, and so on.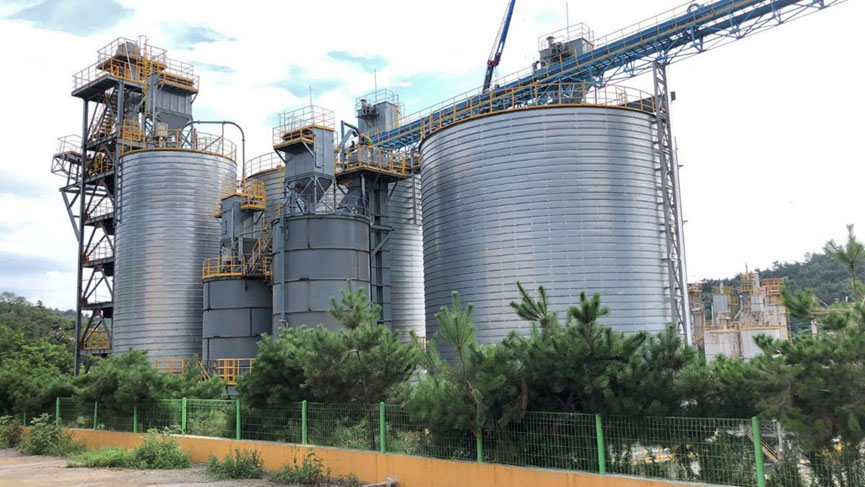 Case:Korea POSCO Special Cement Storage and Metering System project
(Sealing Steel Silo & Small Bolted Steel Silo)
(3)Spiral Sealing Steel Silo
The thickness of the biting edge of the spiral sealing silo is 5 times of the thickness of the original steel plate, which strengthens the load-bearing capacity of the silo. The structure of the silo is one piece without any holes, bolts and screws, so the air tightness is good. In addition, galvanized steel is mostly used, which has strong corrosion resistance and long service life.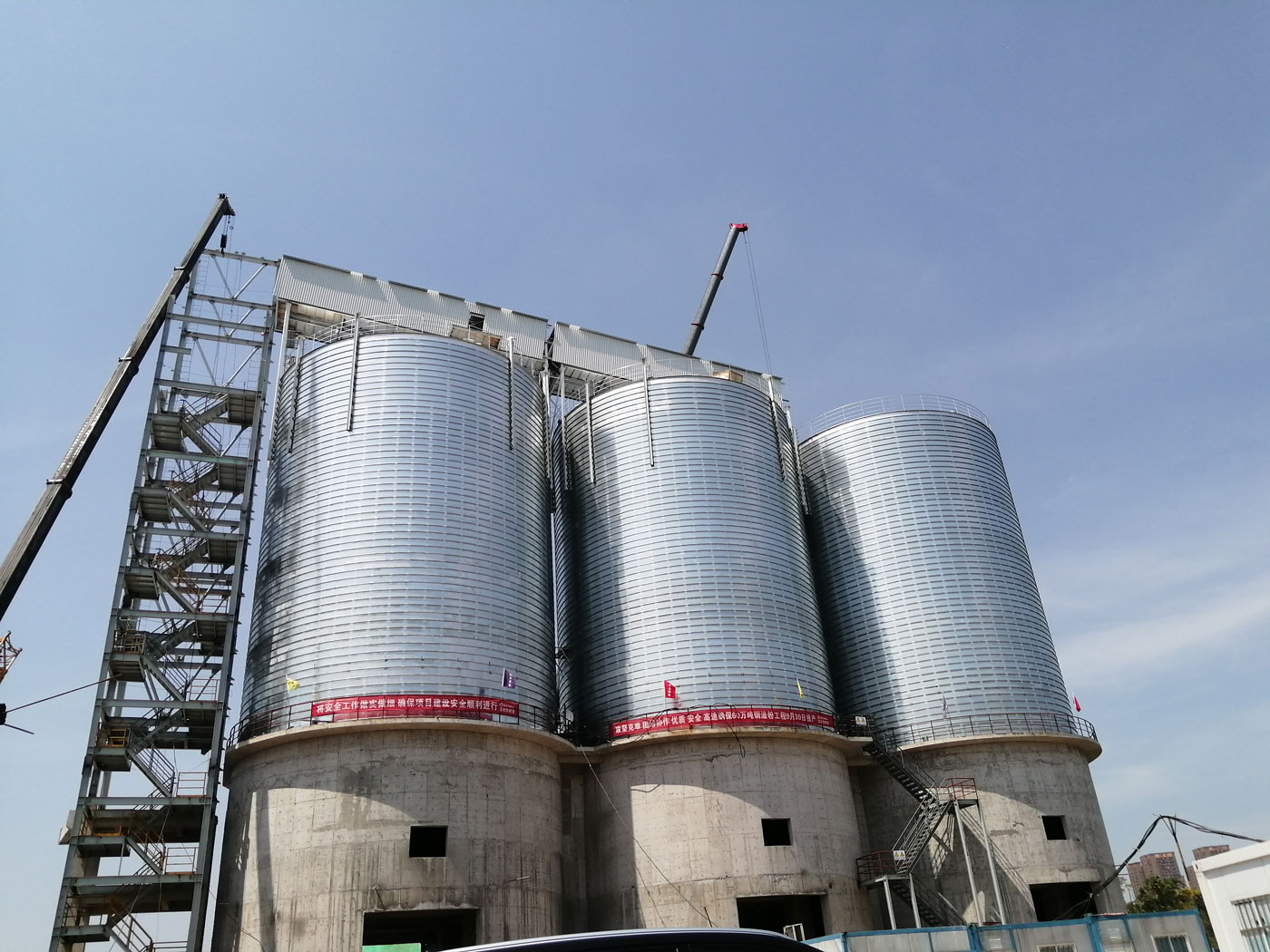 Case:China BAOWU 3*5,000t Steel Slag Powder Silos Project
The roof of Bulk yard mostly adopts large-span space truss structure, which has the advantages of reasonable force, light weight and low cost. Equipped with reliable and advanced bulk material stacking and handling system, it can be used for storing and transporting cement, coal, grain, wood chips and other bulk materials.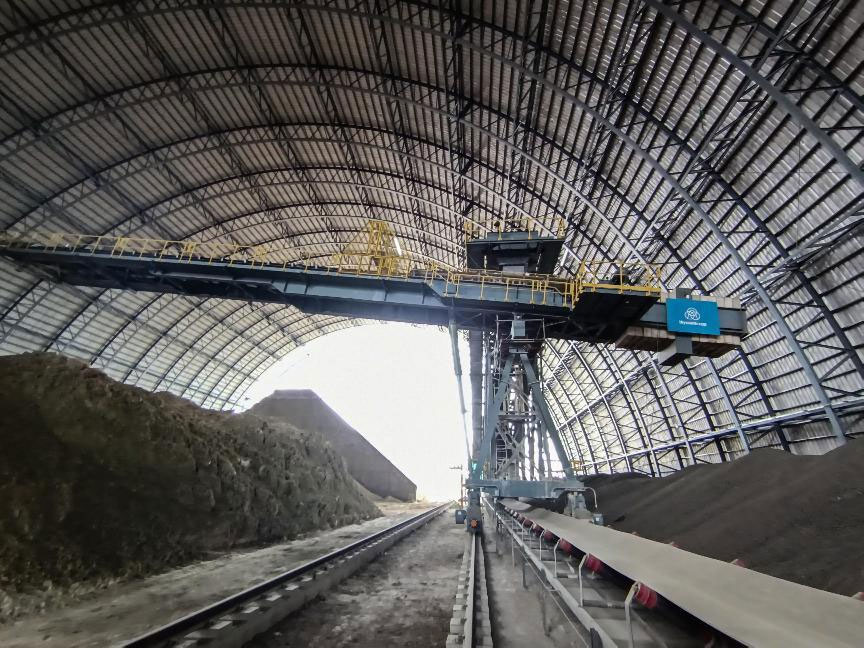 Case:Philippines Davao Cement Bulk Yard System
(5)Train Rapid Quantitative Loading System
Loading Capacity:≥5500t/h
Loading Speed:≤50 second/section(C80),the loading time of a whole train is less than one hour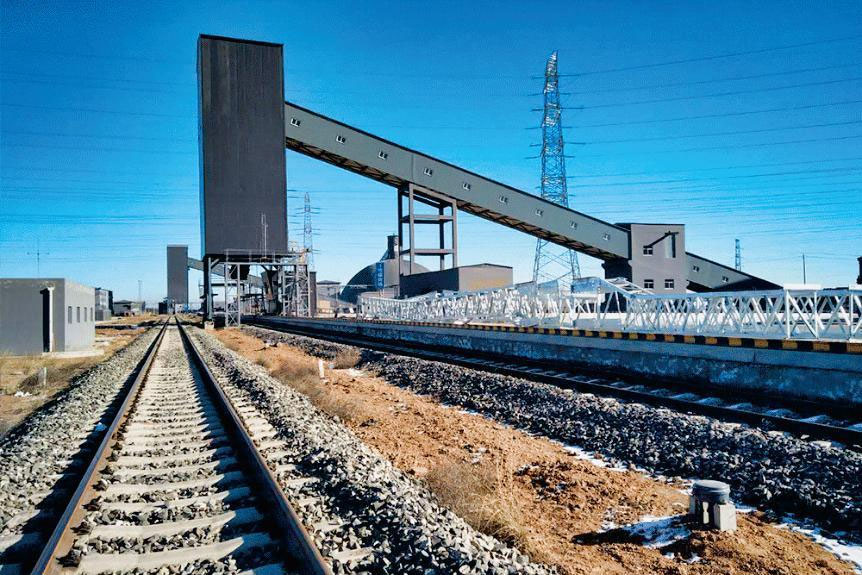 Case:Train Rapid Quantitative Loading System
(6)Truck Rapid Quantitative Loading System
Loading Capacity:2,500-3,500t/h
Loading Speed:≤120 second/truck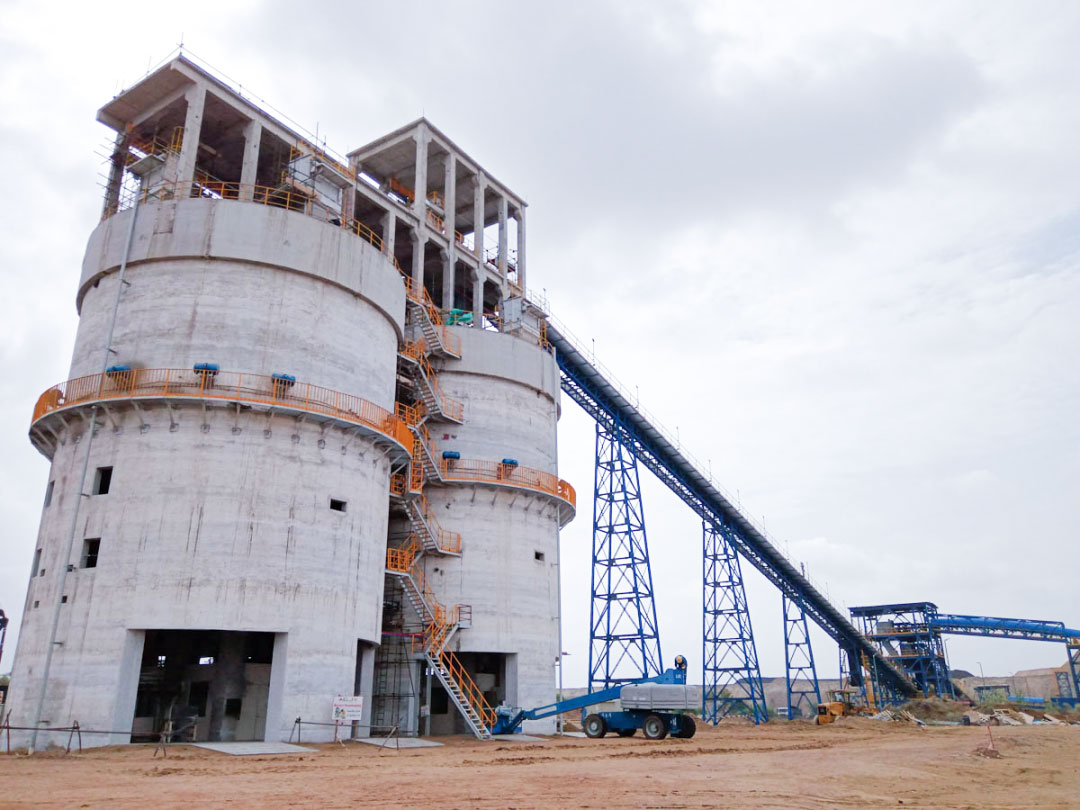 Case:Pakistan Thar Coal Loading Station Project
More silo product information of SRON, welcome to Chongqing Cement Equipment Exhibition booth 1461 to exchange!