Recently,construction enterprise qualification of Henan SRON Silo Engineering Co., Ltd. successfully promoted to Grade II, which marked our company stepped into a new level in the general contracting qualification.
Up to now, our company has a number of qualifications, such as Class II General Contractor of Construction Engineering, Class II General Contractor of Mechanical and Electrical Engineering, Class II Professional Contractor of Steel Structure Engineering and Class B Qualification of Construction Engineering Design, etc. SRON has become a more complete and higher qualified general contracting enterprise in the field of bulk material storage and transportation engineering in China.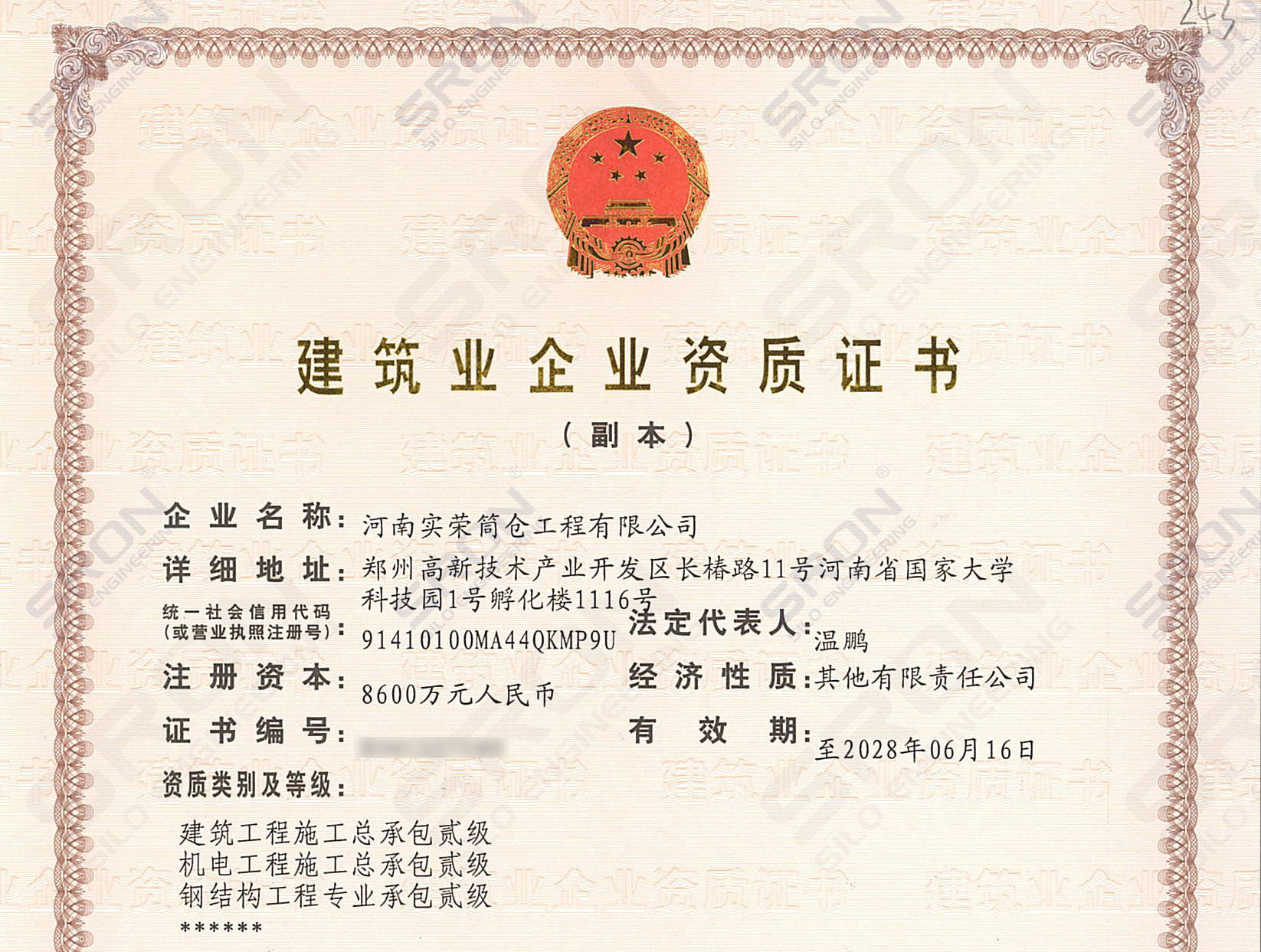 The qualification upgrade, marking the continuous improvement of our qualification system, the pattern of general engineering contracting continued to optimize. At the same time, it also lays a solid foundation for expanding the scope of our building construction contracting, improving market competitiveness and building a professional brand of SRON. In the future, with the corporate vision of "becoming an international engineering company with good Industry reputation and prestige in the field of international bulk material storage and transportation, and a respected international industrial brand", SRON will continue to adhere to the core value of "Technology built the beauty of project", work together for development and achieve great results by striving hard!