Chip load cell
By measuring the deformation of the support structure of the silo, the chip type load cell can obtain the linear change of the internal weight of the silo. As long as the two sensors are fixed on the support structure of the silo by bolts, it can become a weighing system.
It is easy to install, and can be directly applied to the existing support legs of the storage silo. Simple installation method by anchor bolts, no need to use special installation tools;
The performance is reliable, average non failure time is more than 60 years;
Low cost, chip load cell system can use the existing silo structure, no need specially designed installation position, and no need other special protection devices;
Convenient maintenance, no need to empty the silo or terminate production during maintenance.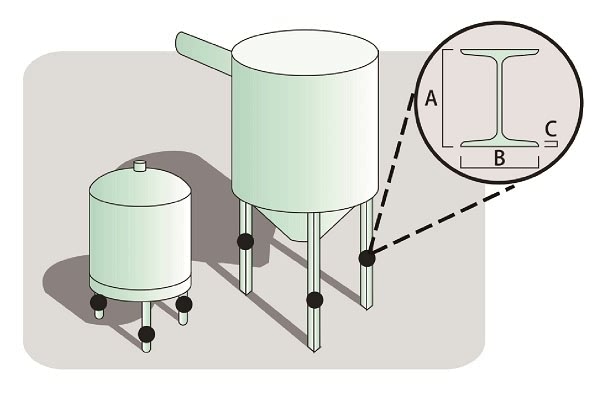 Please feel free to give your inquiry in the form below. We will reply you in 24 hours.