Fly ash is a fine powder that is a byproduct of burning pulverized coal in electric generation power plants. This residue, known as fly ash, is created when the mineral impurities in the coal fuse together as they come out of the combustion chamber, then cool down and harden. When mixed with lime and water, fly ash forms a compound similar to Portland cement. If the fly ash is collected and stacked in the open air, it will not only occupy a large amount of land, but also pollute the air and the groundwater where it is piled up, causing great harm to the environment, so it is not suitable for open air storage. We need to store
fly ash in steel silos
, and then I will share with you the reasons for choosing steel silos to store fly ash!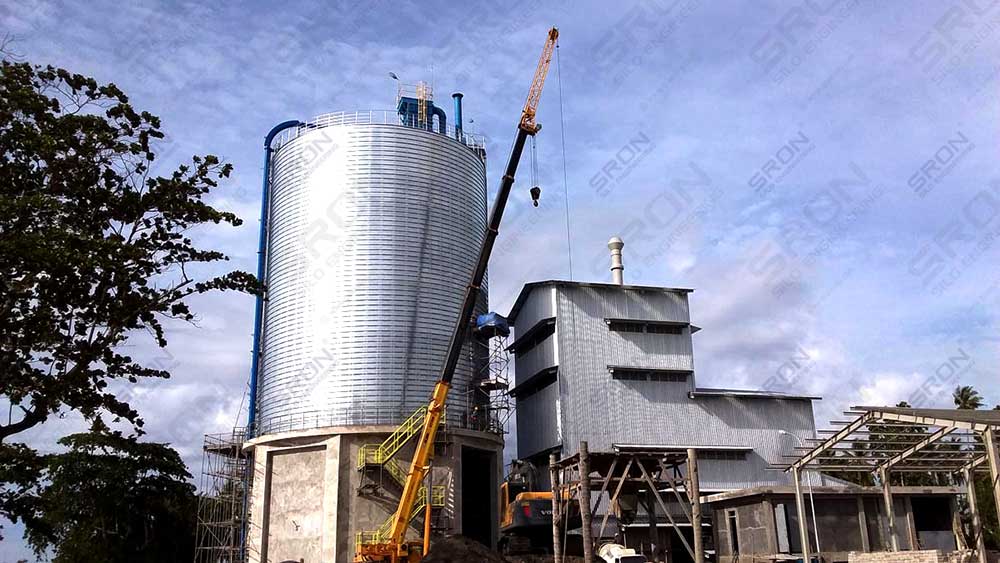 1.The construction period of the fly ash steel silo is short and the construction cost is low.
2.The fly ash steel silo is convenient to use and easy to maintain in the later stage.
3.The single storage capacity of fly ash steel silo is as high as 100,000 tons, but the investment only needs to be less than 150 yuan per ton, saving money.
4.The technical means of the fly ash steel silo is mature, the discharge emptying rate is as high as 98%, but the dust emission can be controlled below 15mg/m3, which is very efficient.
5.The energy consumption per ton of fly ash steel silo is controlled within 1 degree of electricity. If the fly ash steel silo does not unload for a long time, the gasification pipe unloading system is equipped, and the silo can be reversed by itself to prevent hardening.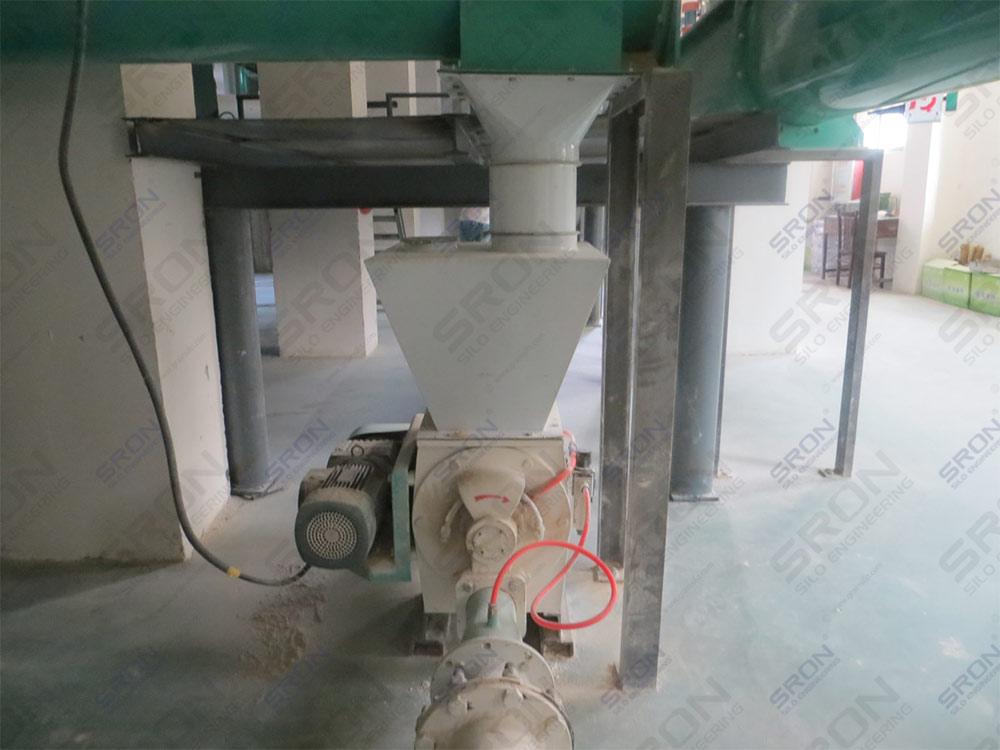 6.The gasification pipe is low in cost, strong in pressure resistance, and strong in plasticity. It can make the steel silo unloading 360 degrees without dead ends. It is wear-resistant and corrosion-resistant, and can also prevent dust from entering the gasification pipe.
7.The fly ash steel silo has a long service life, up to 15 years. The steel silo equipped with gasification pipe device is an important means of fly ash storage.


As a common means of powder material storage, steel silos have been used in the market for many years and are deeply loved by clients. Because the steel silo can not only store a variety of materials, such as cement, fly ash, slag, grain, etc., but also can be used to store some raw materials in the chemical industry with special needs.
There are many advantages to store materials in steel silo, but there are also some matters that need attention, especially for storing powdery objects. If the operation is improper, dust explosion accidents may occur. Therefore, we need to know some precautions for storing powdery objects in steel silos!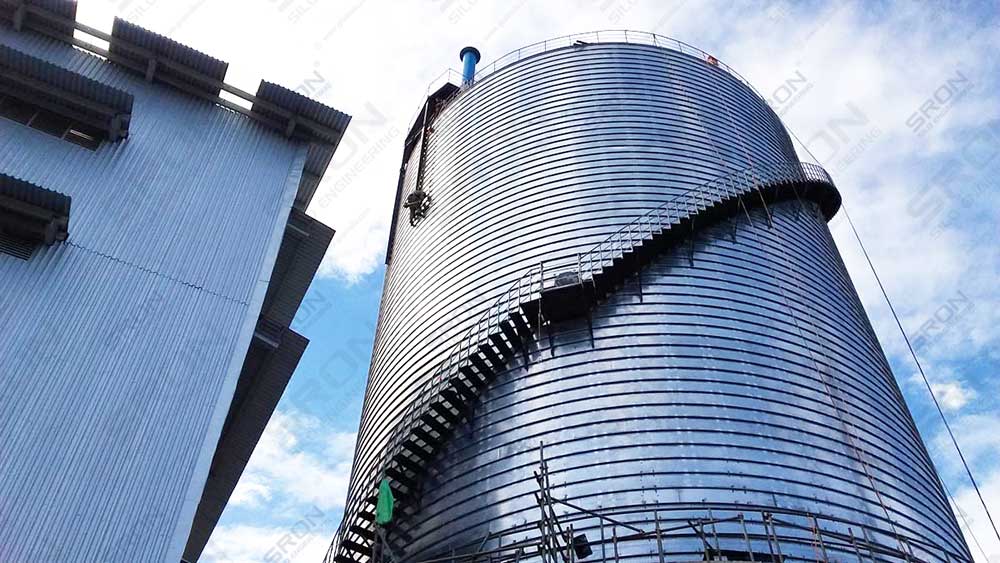 1.It is necessary to strengthen management, improve safety awareness, enhance everyone's sense of responsibility, and carry out a knowledge publicity on the storage of powdery objects in steel silos.
2.Do a good job in safety monitoring, do a good job in daily investigations, and solve some safety hazards in time to avoid dust explosions.
3.When the steel silo is loading materials, it is necessary to maintain a ventilated state to reduce the dust concentration, so as not to cause dust explosion if the concentration is too high!
4.More importantly, we must adopt better dust-proof and explosion-proof technology when designing and installing steel silos, which can greatly reduce the probability of dust explosion!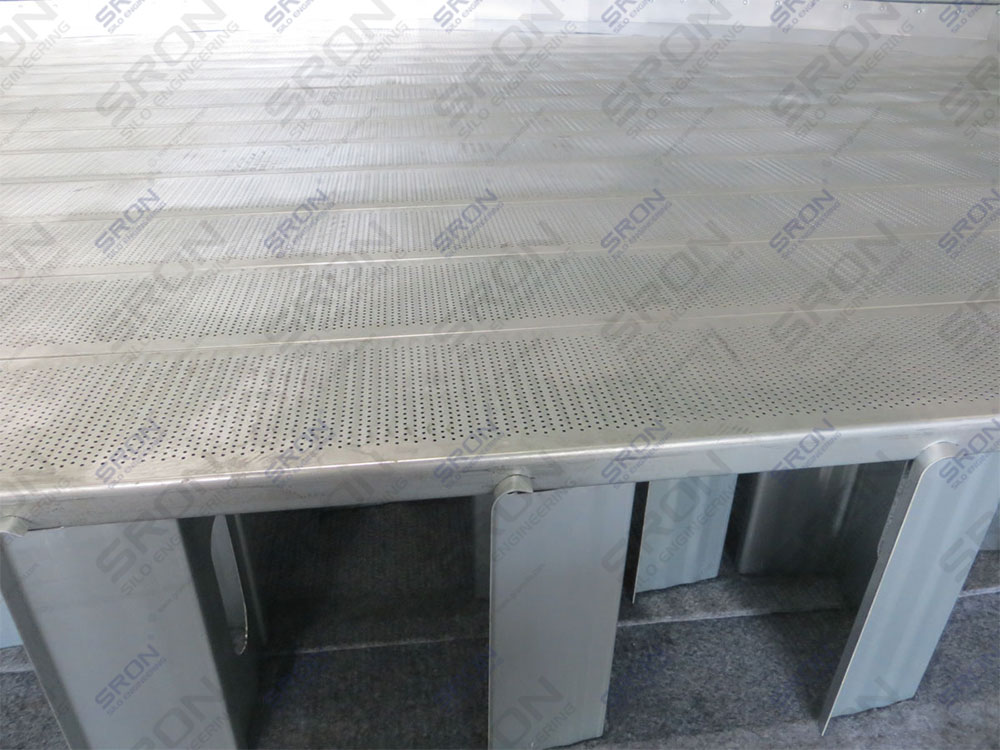 About SRON Silo Engineering
HENAN SRON SILO ENGINEERING Co., Ltd.

is China leading reputable EPC Contractor for
bulk materials storage silo project

, closed storage yard, and bulk material port handling project for
grain silo storage solution

etc. SRON has the
qualifications

of Main Contractor for civil construction projects, Main Contractor for mechanical and electrical projects, and Specialized Contractor for steel structure project. We have the complete qualifications in the field of bulk material storage and transportation in China.

SRON focuses on scientific and technological research, achieving new researching technologies each year. Currently we have
62 patented technology

, among which 7 are invention patents.


SRON have built projects in more than 30 countries and regions, including Russia, South Africa, Indonesia, Malaysia, Kenya, Mongolia, Philippines, Peru and so on, with more than 900 sets of steel silos and up to 3 million tons of materials storage capacities, SRON quality and reputation are highly recognized by global users. For more information about Sron Silo Engineering and the Storage silo solution, please
contact us
or leave your requirements.


Technology Builds the Beauty of Project