What are the Design Optimization and Selection Advantages of Cement Steel Silo
Dec 03, 2022Keywords: Cement Steel Silo, Tilting of Steel Silo Body, Steel Silo Unloading
Design Optimization of
Cement Steel Silo:

Avoid Difficulty in Unloading: Well-designed basic waterproof structure, strict foundation treatment requirements, air conveyed by pneumatic and air pressure balance must be strictly dried, and the airtightness of the silo wall must be strictly controlled. And try to make the bottom surface of the unloading corridor above the groundwater level. Design a valve which can stop material unloading when the unloading port fails and it is difficult to discharge, so as to realize the maintenance and replacement of the unloading port. And design a spare emergency unloading device to facilitate silo clearing and deal with difficult unloading failures such as accidental hardening.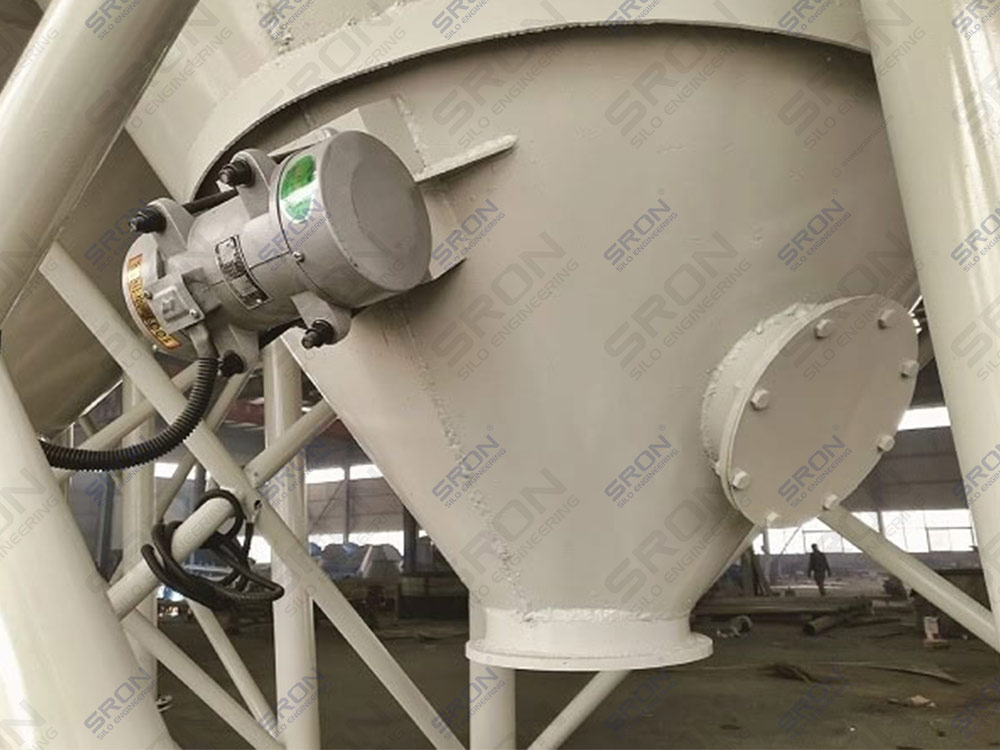 Avoid Tilting of the Silo Body: Prioritize the use of rigid ground and rigid foundations to ensure that the incoming materials are evenly stacked, and give priority to the single-point discharge method. Regardless of the discharge method, gravity self-flow should be given priority to the discharge method to reduce energy consumption and maintenance costs, and pneumatic fluidization discharge should be used as a supplement; sufficient capacity margin should be left in the design of the silo. And consider the stability and strength requirements of the silo body under the extreme condition of material deflection. The silo body should be designed according to the joint action of the four loads of a certain micro-negative pressure, wind load, and internal material deflection storage. Only in this way can it be guaranteed.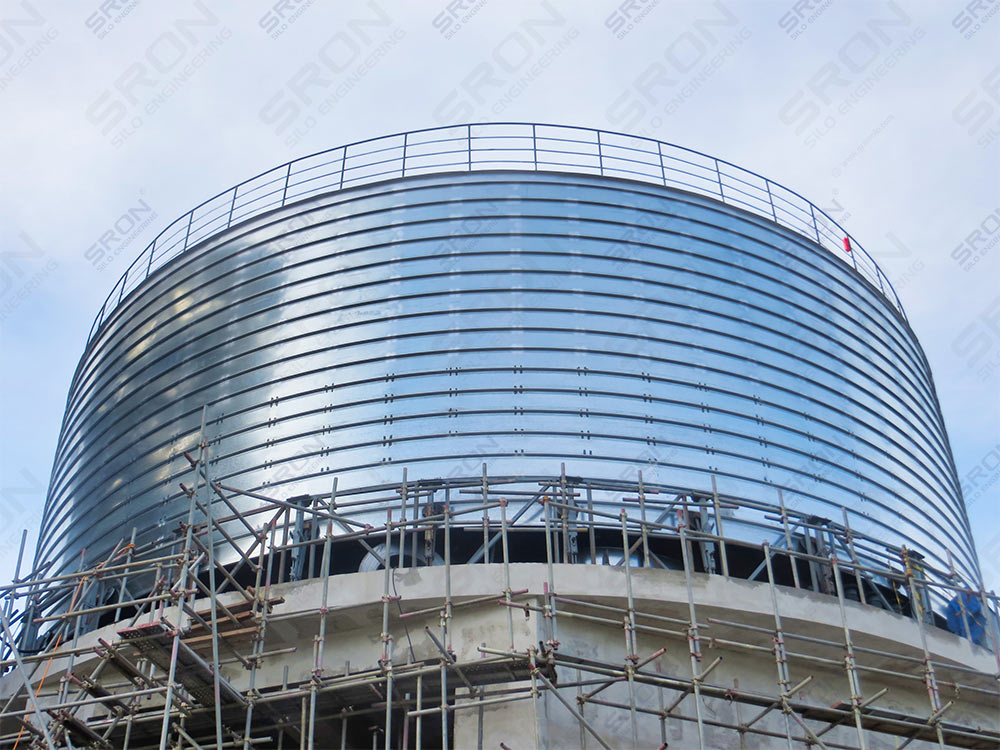 Several Reasons for Choosing Steel Silos to Store Cement and Other Materials:
Steel silo is the main carrier for storing materials in many countries. It is distributed in various industries, building materials, chemicals, etc., so why build steel silos to store these materials?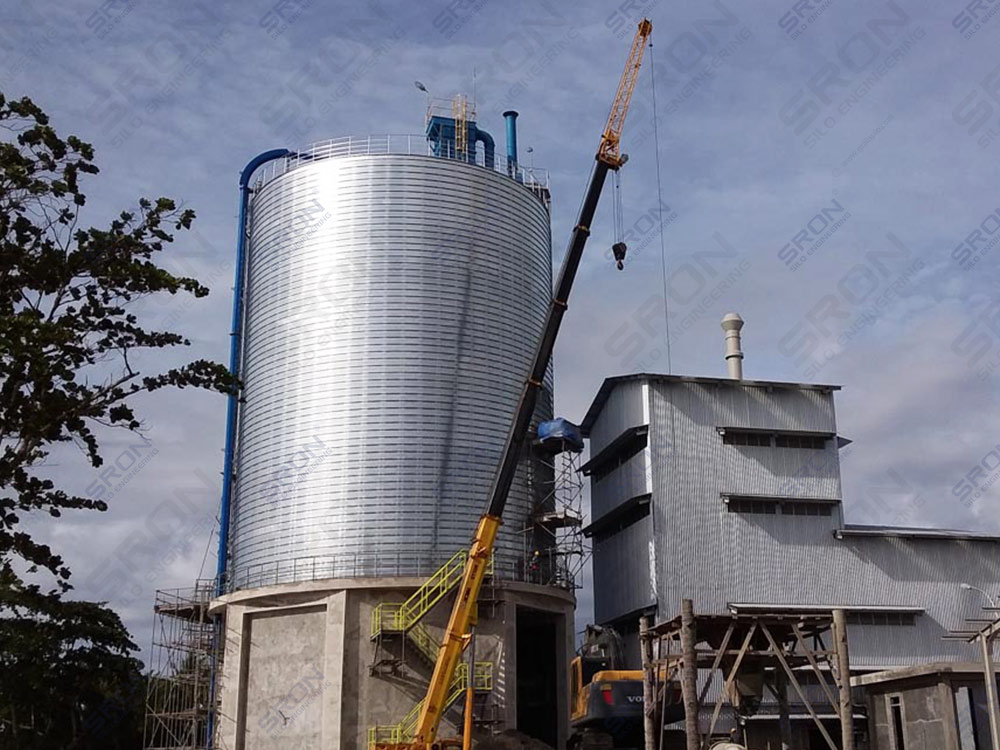 1.The steel silo has a large capacity for storing materials, and the single storage capacity is as high as 100,000 tons.
2.The storage of the steel silo is convenient, and both mechanical and pneumatic power are available.
3.The delivery method and flow of the steel silo are relatively intelligent.
4.Steel silo operation requires little energy consumption.
5.The steel silo has a good storage effect and can keep materials from deteriorating for a long time.
6.The steel silo is environmentally friendly, and a dust collector can realize dust-free discharge.
7.The process layout of the steel silo is flexible, free and convenient.
8.The steel silo has a wide range of uses and can store various liquid, granular, or powdery materials.
9.The steel silo has a long service life, up to fifty years.
10.The maintenance cost of the steel silo is low, saving money and labor.

About SRON Silo Engineering
HENAN SRON SILO ENGINEERING Co., Ltd.

is China leading reputable EPC Contractor for
bulk materials storage silo project

, closed storage yard, and bulk material port handling project for
grain silo storage solution

etc. SRON has the
qualifications

of Main Contractor for civil construction projects, Main Contractor for mechanical and electrical projects, and Specialized Contractor for steel structure project. We have the complete qualifications in the field of bulk material storage and transportation in China.

SRON focuses on scientific and technological research, achieving new researching technologies each year. Currently we have
62 patented technology

, among which 7 are invention patents.


SRON have built projects in more than 30 countries and regions, including Russia, South Africa, Indonesia, Malaysia, Kenya, Mongolia, Philippines, Peru and so on, with more than 900 sets of steel silos and up to 3 million tons of materials storage capacities, SRON quality and reputation are highly recognized by global users. For more information about Sron Silo Engineering and the Storage silo solution, please
contact us
or leave your requirements.


Technology Builds the Beauty of Project
Please feel free to give your inquiry in the form below. We will reply you in 24 hours.