SRON company was invited to attend the 2021 CIFTIS--Philippine Tourism, Business and Agricultural Service Promotion Conference
On the occasion of the 2021 China International Fair for Trade in Services, on September 4th, the "Philippines, with a bright future-Philippine Tourism, Business and Agricultural Services Promotion Conference" was successfully jointly held in Beijing by the Embassy of the Republic of the Philippines in China, the Beijing Office of the National Tourism Administration of the Philippines, the Beijing Office of the Philippine Trade and Investment Center, and the Agricultural Counselor Office of the Philippine Embassy in China. Nearly 40 representatives of Chinese companies from all walks of life attended the event, among which Mr.Wen Peng, general manager of SRON Silo Engineering Co., Ltd., was invited to participate in the meeting.
At the meeting, His Excellency Jose Santiago San Romana, Ambassador of the Republic of the Philippines to China welcomed the guests and said: "We hope to promote partnerships and cooperation between Philippine and Chinese companies, which is part of our ongoing economic diplomacy".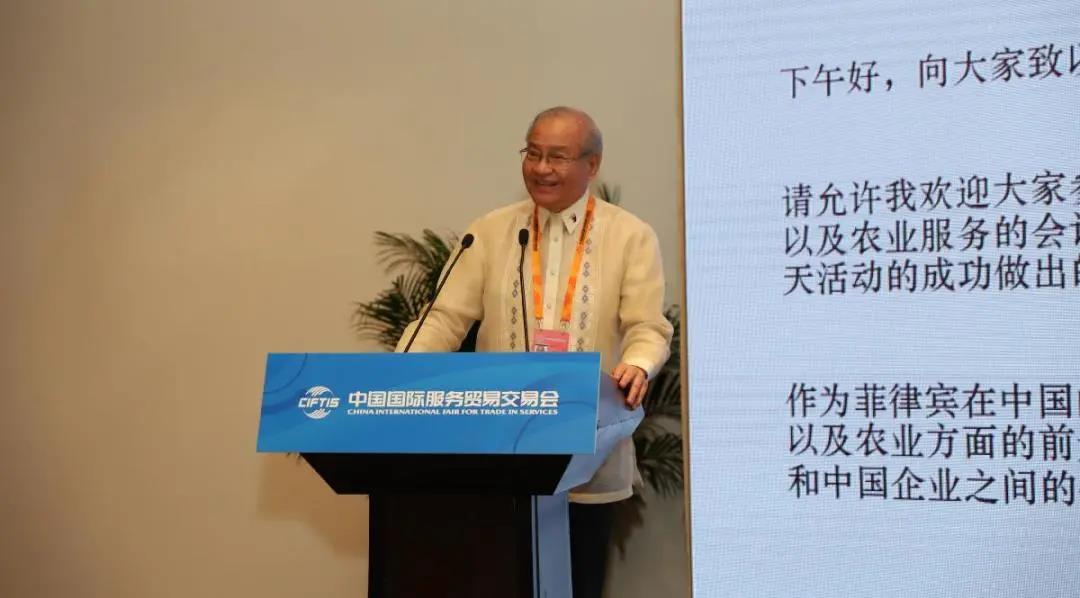 The Philippine Ambassador to China Romana delivers a speech
The conference focused on the development prospects and opportunities of tourism, trade, investment, agriculture, digital solutions, and other related industries. Dr. Bowen, Tourism Counselor of the Beijing Office of the Philippine National Tourism Administration, Mr. Glenn Peñaranda, Commercial Counselor of the Philippine Trade and Investment Center (Beijing), and Ms.Anna Abijuela, Agricultural Counselor of the Agricultural Office (Beijing) of the Embassy of the Philippines gave an introduction about the latest situation and opportunities in various industries in the Philippines.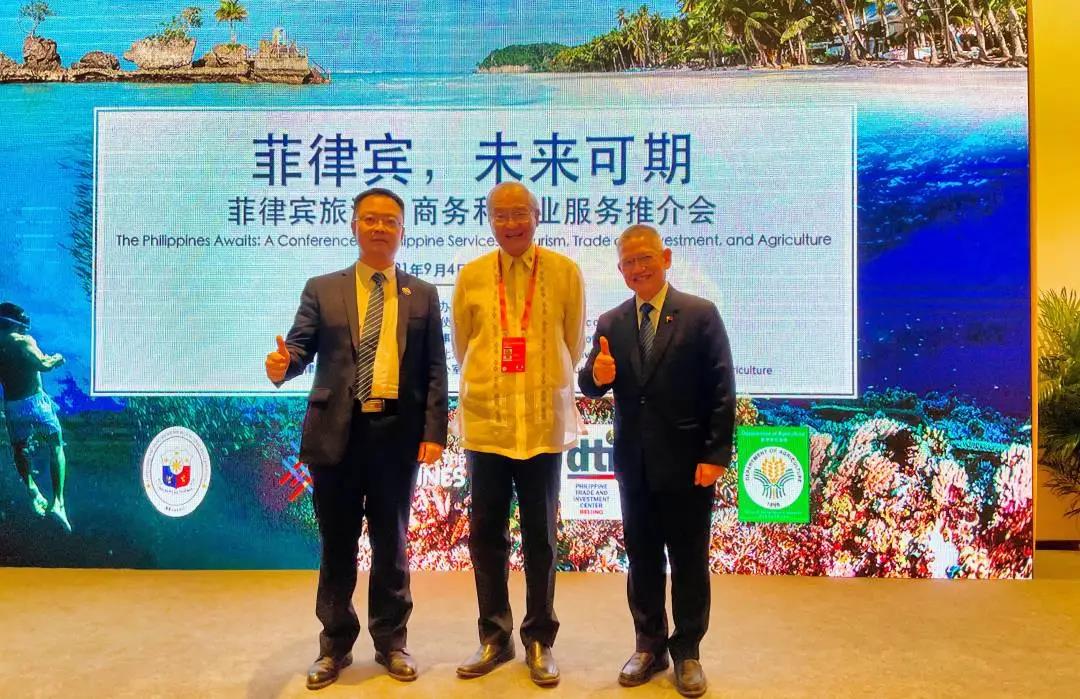 Mr. Wen Peng(left)general manager of SRON company,Mr. Romana(middle) Philippine Ambassador to China,Mr. Glenn Peñaranda(right) Commercial Counselor
SRON attaches great importance to the Philippine market and exchanges and cooperation with the Philippine government and enterprises, and has achieved great project performance in the Philippines. The food reserves and supplies of the Philippines are affected by the epidemic. As a leading domestic supplier of system solutions for the storage and transportation of bulk materials such as grains, SRON is willing to maintain good cooperation and development with Philippine companies and provide more support for the Philippines in the professional fields of bulk materials storage!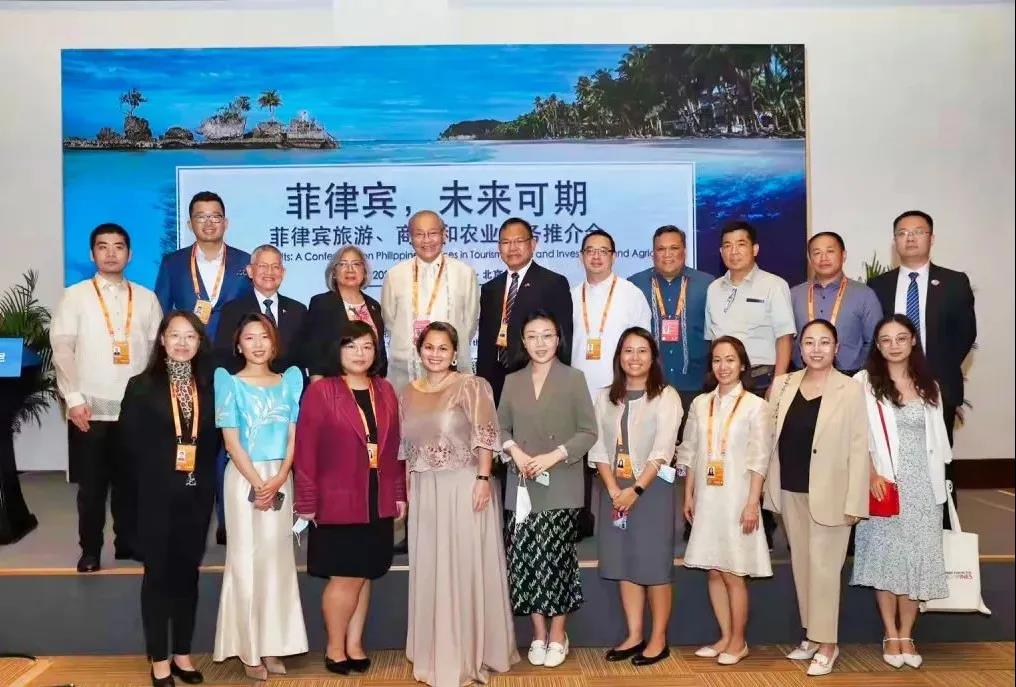 Photo of conference organizers and some guests