Warmly congratulations to SRON SILO for being awarded as National High-tech Enterprise!
According to related regulations under "Measures for the Administration of Assessment of High-tech Enterprises" (HTEMP [2016] No. 32) and "Guidelines for the Assessment and Management of High-tech Enterprises" (HTEMP [2016] No. 195), Henan SRON silo Engineering Limited has formally been assessed as National High-tech Enterprises and enters the historical development as a high-tech enterprises.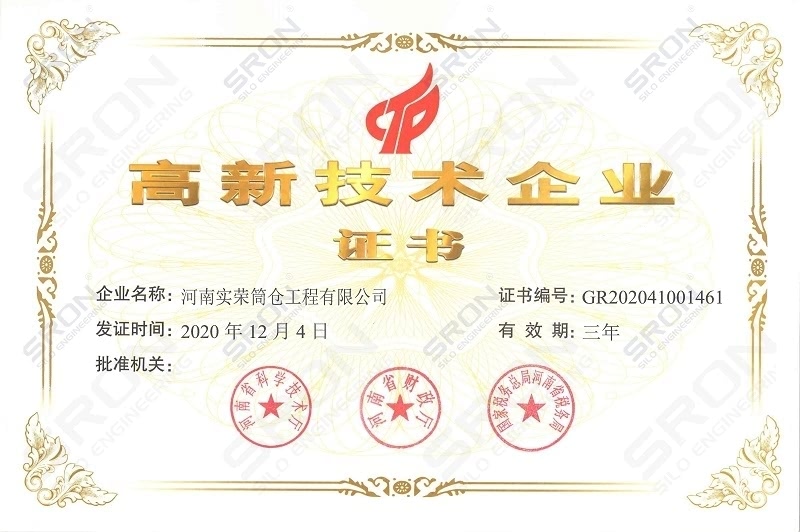 This certification, represents not only an honor, but more the recognition of our innovative awareness and ability, marketing ability and management level. Since our establishment, we have been attaching great importance to combine the role of talented human resources and technology development to work as the backbone of enterprise development, always adhering to independent innovation and scientific management, continuous being engaged in technological research and technical achievement transformation in bulk materials handling and silo engineering. Until now, we have assessed more than 40 patents, and has achieved intellectual property management system certification in 2020, ISO9001 quality management system certification.
Year 2021 would be a new starting point globally for human beings and business partners, SRON shall launch our new development also as the National High-Tech Enterprise by continuously improving our technological innovation capability for advance, solid for life and reliable for performance solutions for bulk material handling and storage globally .