Project Progress - SRON's Coal Loading Station Project in Pakistan
The Thar Coalfield coal storage and loading station project contracted by our company in 2021 is located in Block II of Thar Coalfield, Pakistan. The project consists of two

5000t concrete silos

, rapid and quantitative loading system, long-distance conveying system and other related supporting systems. We are responsible for the design of overall engineering, design, supply and installation instruction of supporting mechanical engineering, steel structure engineering and electrical automation engineering for this project.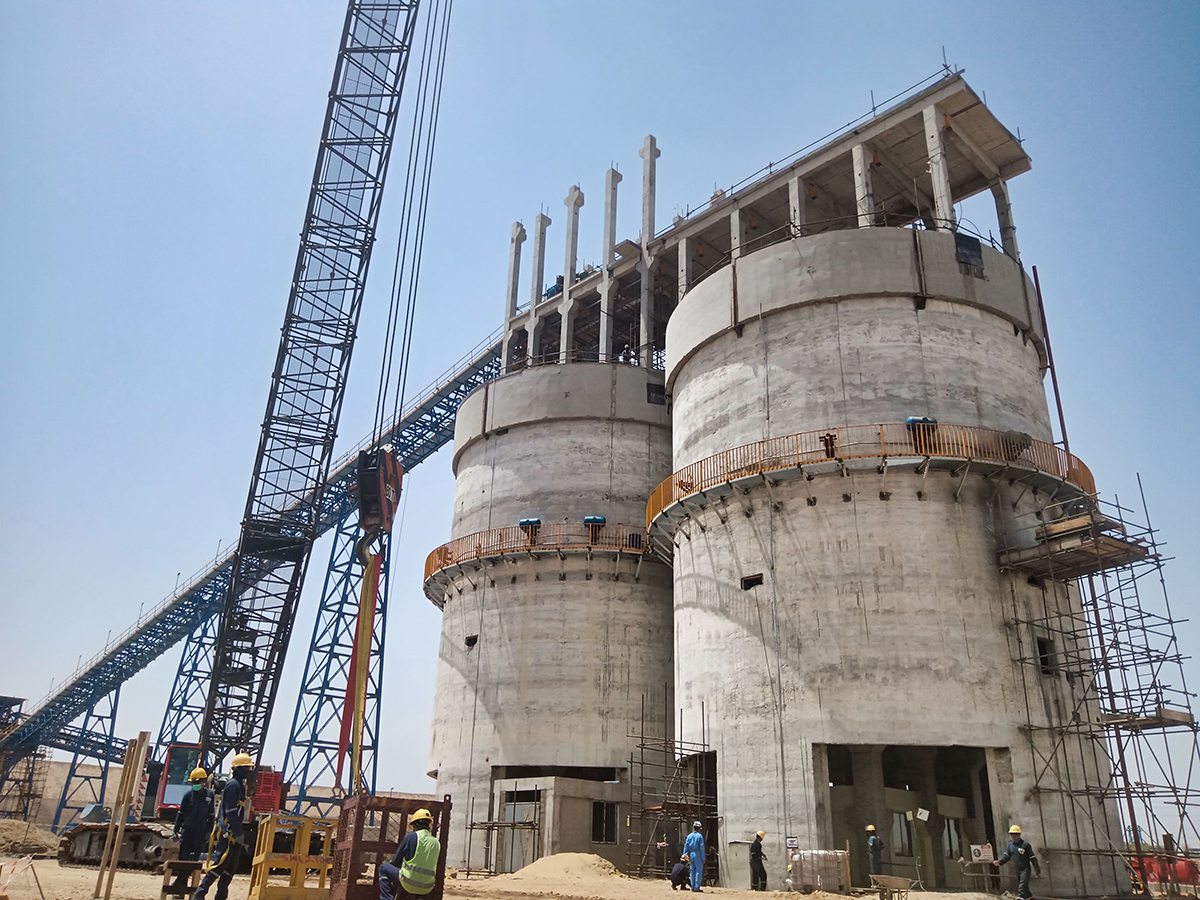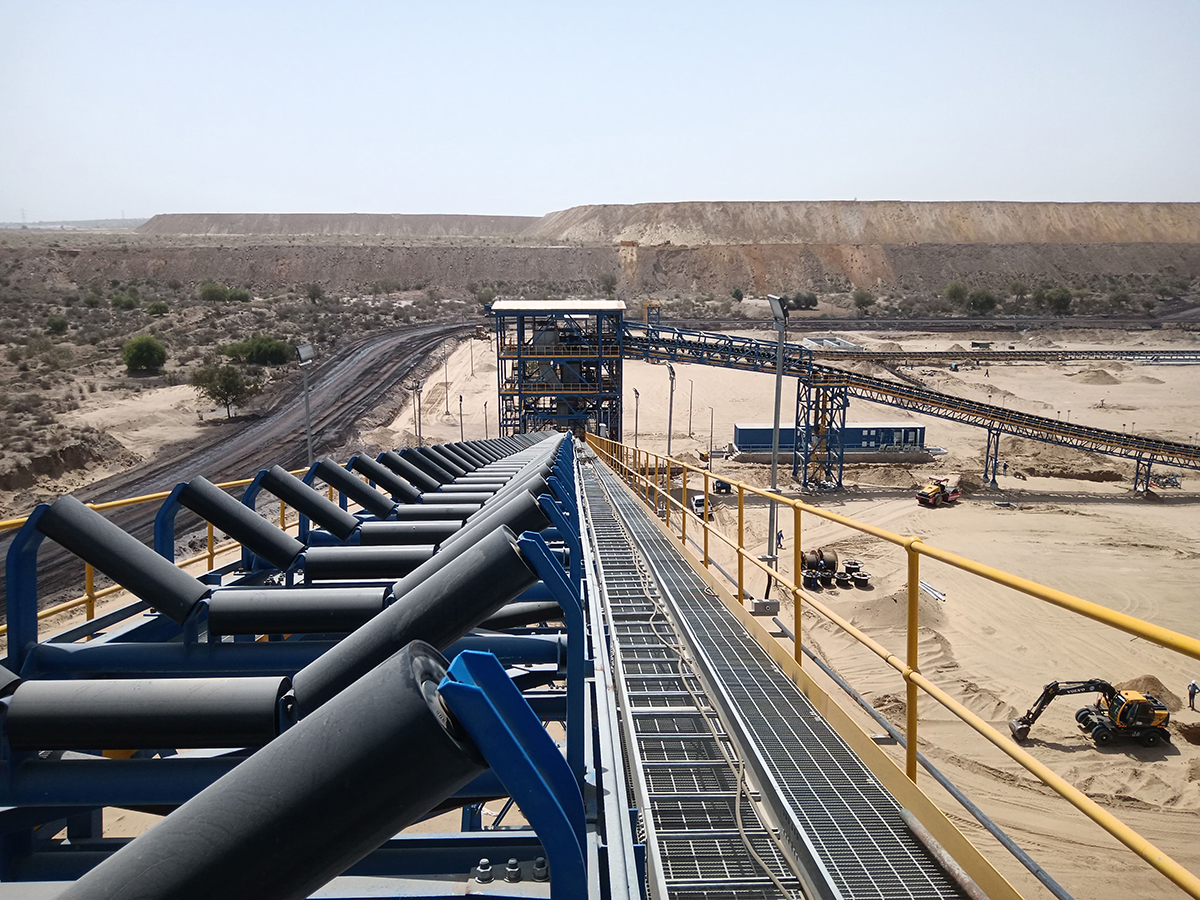 At present, the project is progressing smoothly under the cooperation and efforts of all members of our project department. At the construction site, the outdoor temperature is as high as more than 40 ℃, and the surface temperature of steel structure, working tower and other equipment is even as high as more than 50 ℃. Under such severe environmental conditions, SRON's engineering team still sticks to their posts for completing construction work. By the end of April, the construction of the main part of concrete silos has been completed, and the installation of supporting equipment and electrical automation equipment inside silos is underway. The installation of long-distance conveying system has also been completed. Coal will be transported from the Thar coalfield mining area to the two concrete silos through belt conveyors, and then loaded and transported through rapid loading system. Up to now, the project construction node target of the owner is achieved on schedule.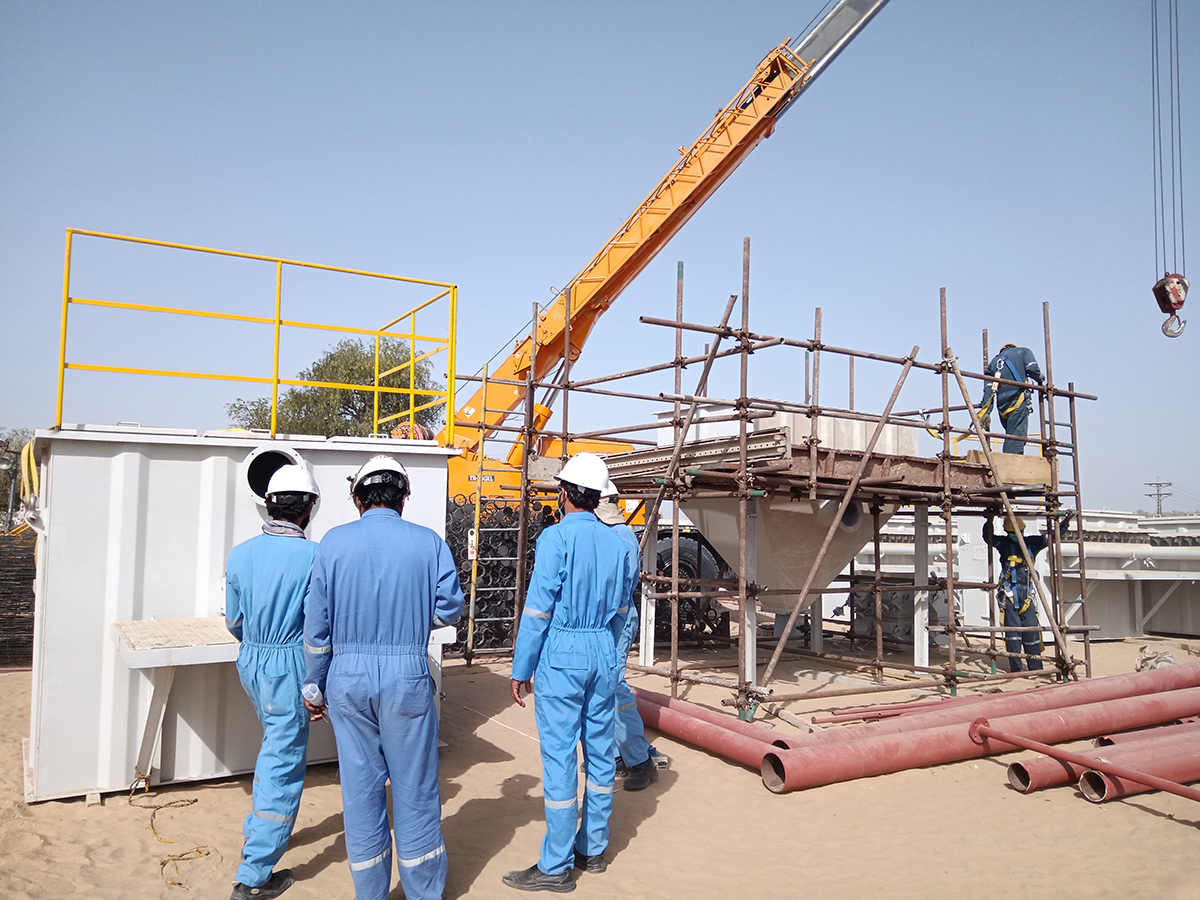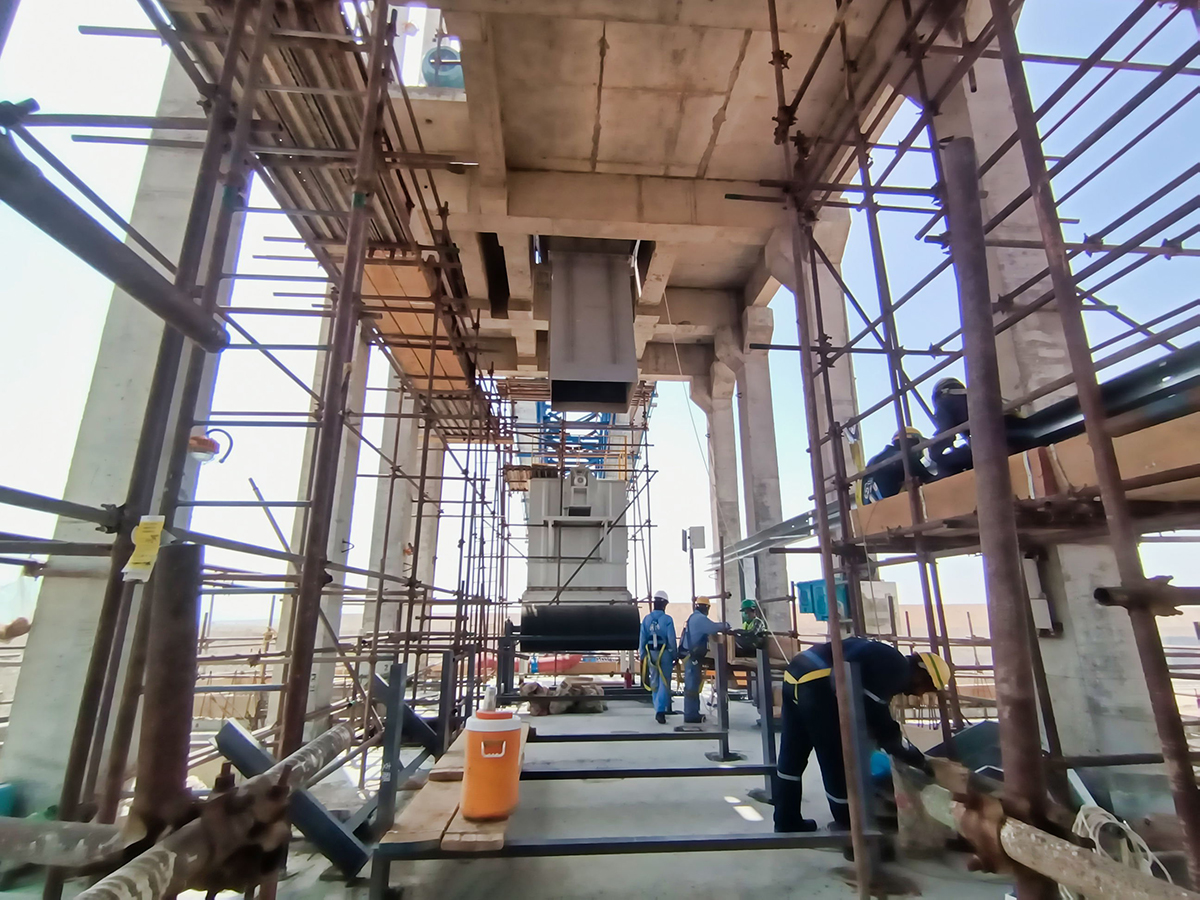 Thar coalfield is the seventh largest coalfield in the world, with 175 billion tons of raw coal reserves. In this project, the rapid and quantitative loading system designed by our company which will realize fast and accurate loading, thus greatly improving loading efficiency, reducing labor intensity and increasing safety factor, is a highlight of the project.
What is rapid and quantitative loading system?
Rapid and quantitative loading system, namely automatic quantitative intelligent loading unmanned control system, can realize automatic, unmanned and intelligent train and car loading .
What is the loading capacity of rapid and quantitative loading system?
Loading capacity: 2500-3500t/h
Capacity of buffer bin: 200 t
Measurement accuracy of equipment: ±0.1%
Loading accuracy: <±0.1 %
Loading speed of car: single car≤120S/car
Suitable vehicle model: various car models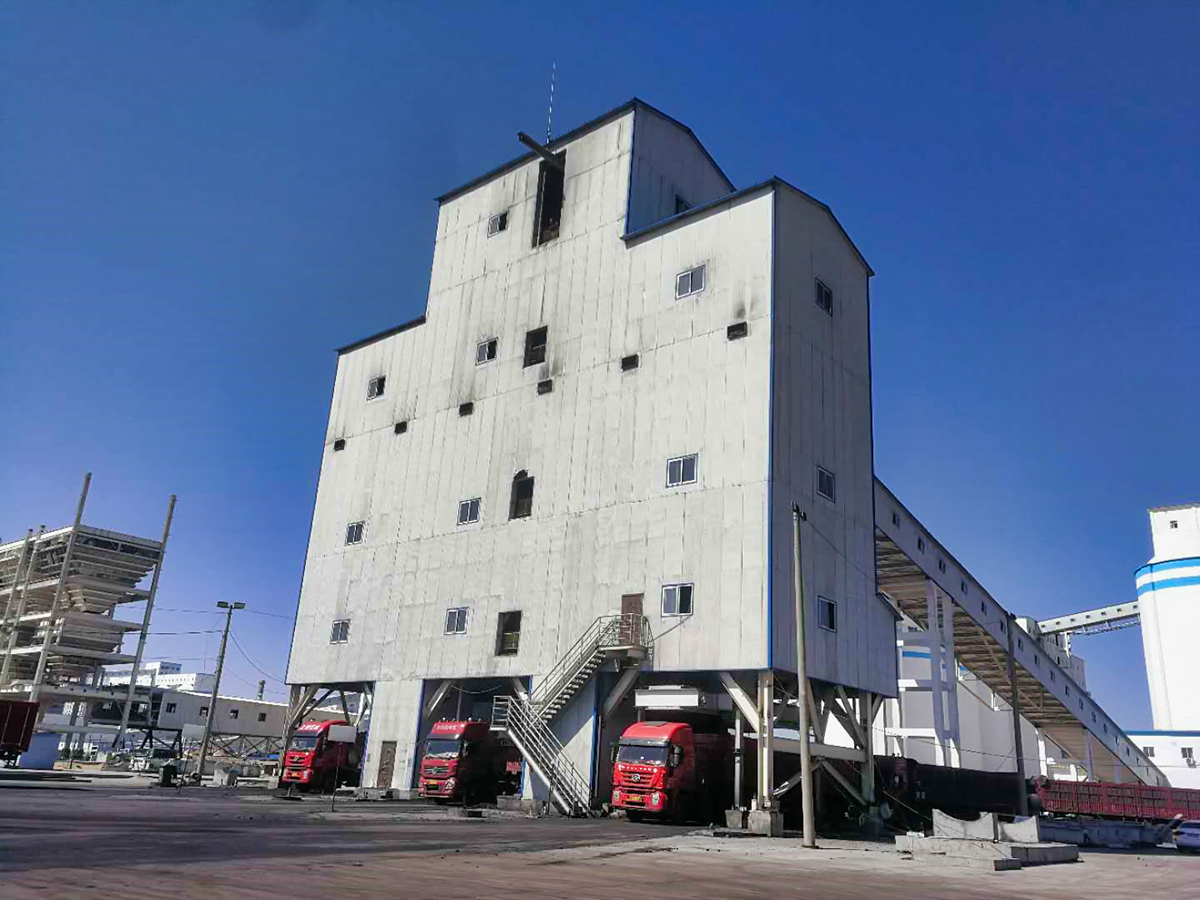 Loading capacity of single loading station: ≥5500t/h
Loading form: single silo and single rail (single silo and double rails, double silos and double rails)
Effective storage capacity of buffer bin: ≥300 t
Effective storage capacity of quantitative silo: ≥100 t
Suitable vehicle model: directional design based on user's actual train type for satisfying user's loading requirements
Loading speed: ≤50s/carriage (C80), <1 hour/ whole train
Thar coal power project is a representative project under Belt and Road strategy, and it is also the first coal power integration project in Pakistan. Since the construction of the project, SRON's engineers have always been monitoring the site conditions in real time, effectively ensuring construction quality and ensuring that the construction work is carried forward safely, stably and efficiently according to our plan. Looking forward to the successful completion and delivery of the loading station project in Pakistan.