Jan 20, 2023Keywords: 2023 Chinese New Year, Annual Meeting of Henan SRON Silo Engineering Company, Annual Meeting
2023 Chinese New Year Annual Meeting of Henan SRON Silo Engineering Company
Let's say goodbye to the unforgettable year of 2022 and welcome 2023 the year with opportunities. On the evening of January 17, all employee of SRON company gathered together to celebrate the Chinese New Year. All branches of SRON and colleagues who stick to their posts during the Chinese New Year at the project site participated in the meeting through online video.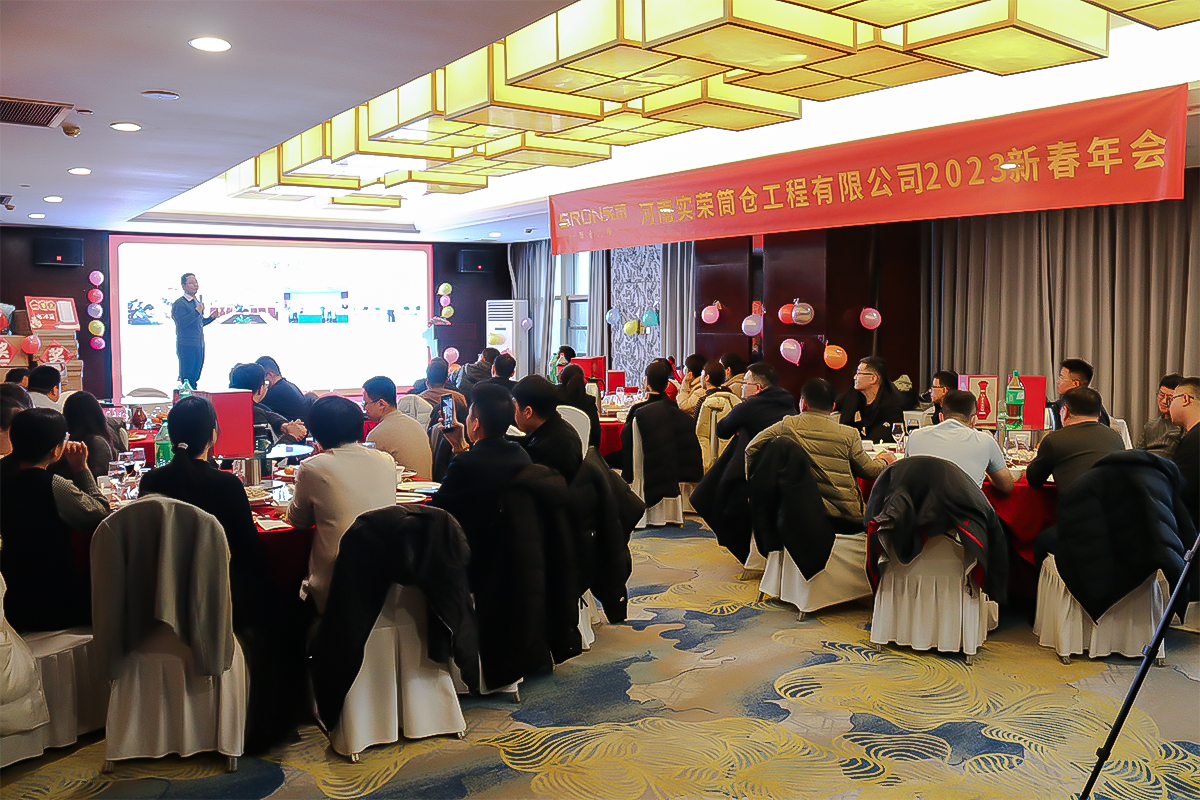 2023 Chinese New Year Annual Meeting of SRON company
Looking back at 2022, and looking forward to 2023


The annual meeting kicked off with the New Year's theme speech "Lean Management, Boosting Business Upgrade" by Mr. Wen Peng, the general manager. He led everyone to review the memorabilia of SRON in 2022, and pointed out that although we were affected by internal and external environmental factors such as the epidemic, the domestic economic downturn, the war between Russia and Ukraine, and international financial exchange rate fluctuations in 2022, SRON gathered together and overcame difficulties, and still achieved great success.


In terms of project engineering, a number of domestic and foreign engineering projects (BAOWU project, Vietnam project, Pakistan project) have been completed and delivered to the owners smoothly on schedule, and received consistent praise from the owners. At present, the projects in construction are also actively rushing to strive for quality and quantity delivery after the year. The completion and delivery of several landmark projects in 2022 will further enhance the industry and brand influence of SRON Company.


In terms of technology research and development, SRON has obtained 22 technical patents, including 2 invention patents. By the end of 2022, SRON's total number of patents has exceeded 65, and it has been selected as the Enterprise with Intellectual Property Advantages and Innovation-based Small and Medium-sized Enterprise in Henan Province. This represents the further enhancement of SRON's technological innovation and technical strength. SRON has a more solid technical foundation for providing clients with high-quality services.


In terms of business activities, SRON has signed business strategic cooperation agreements with many national business associations, central enterprises, and foreign leading enterprises in 2022; And SRON was invited to attend important international business summit forums (China-Russia, China-Zambia, China-Pakistan, etc.) many times, and participate in 8 international exhibitions. At the same time, in terms of market development, SRON 's business team actively went out to return visits to old clients, and actively explored new markets, achieving remarkable results.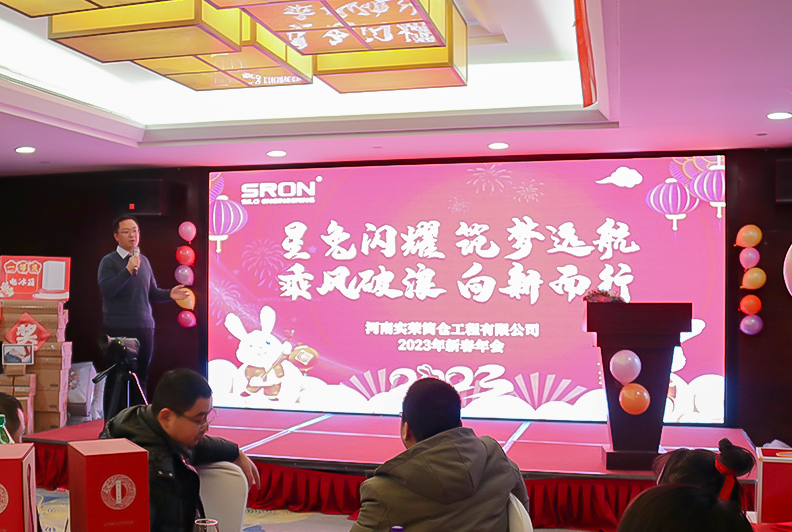 Wen Peng, general manager, delivered a speech
Finally, Yang Gongxiao, the company's chief technical engineer, gave a report on the work of the past year on behalf of the technical department, engineering department, and project department, and also made a plan in terms of the key work in 2023. He hoped that all departments can work together to improve engineering technology works to a new level!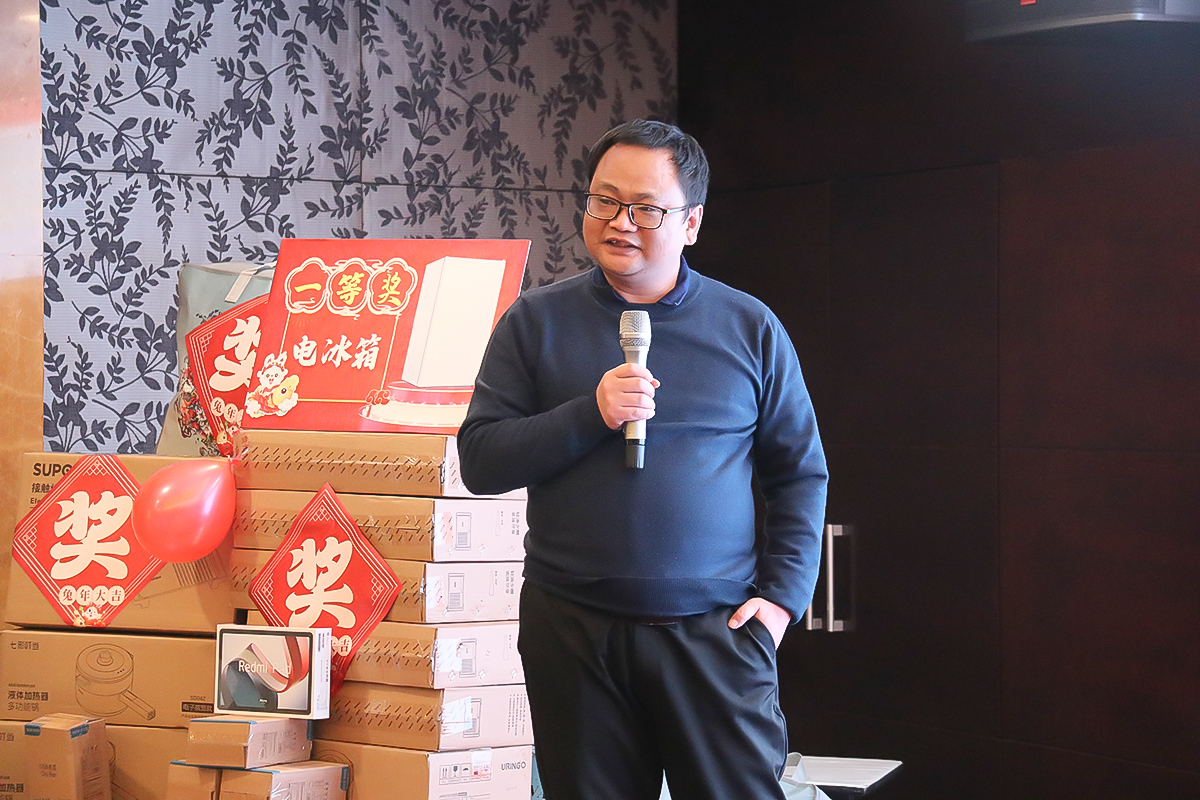 Chief engineer Yang Gongxiao delivered a speech


Honors for excellent employees


Looking back at 2022, we are forging ahead despite difficulties, and always bearing in mind the mission of SRON. To this end, among many advanced examples, the most representative "Project Star", "Service Star", "Management Star" and "Excellent Employee" in 2022 were selected and awarded by general manager Mr. Wen.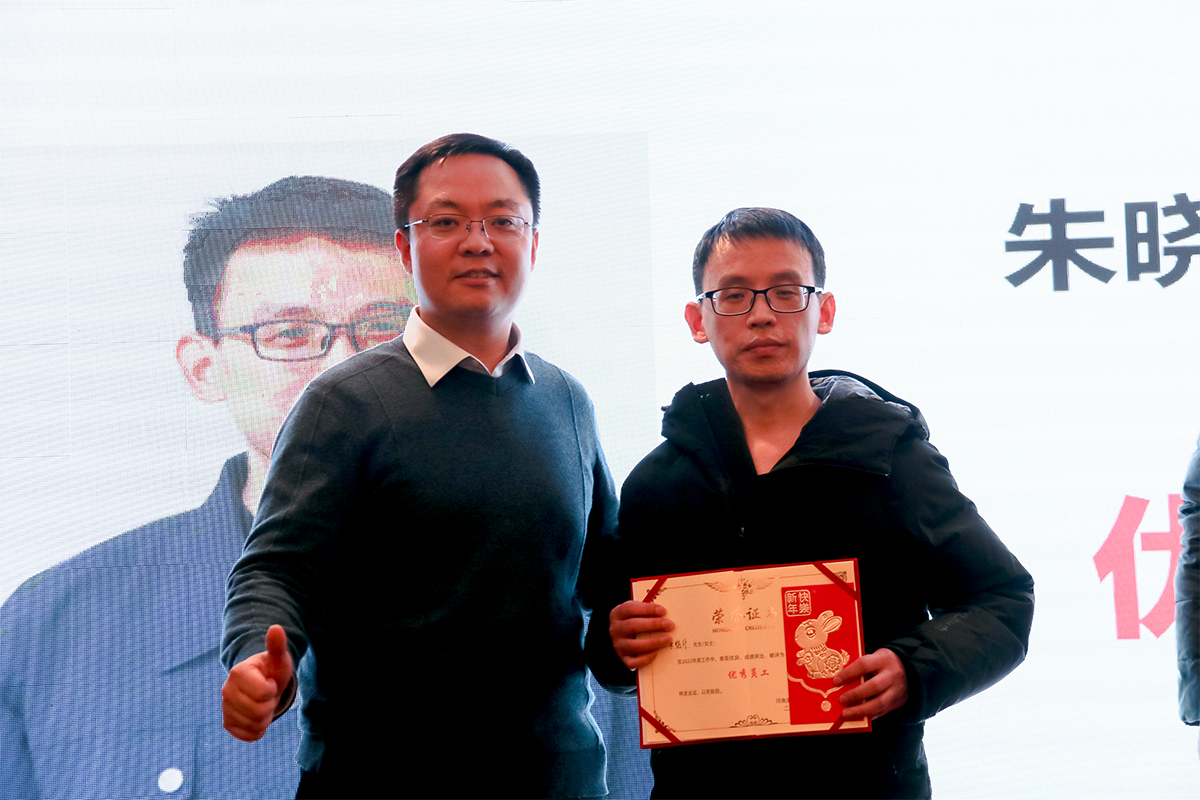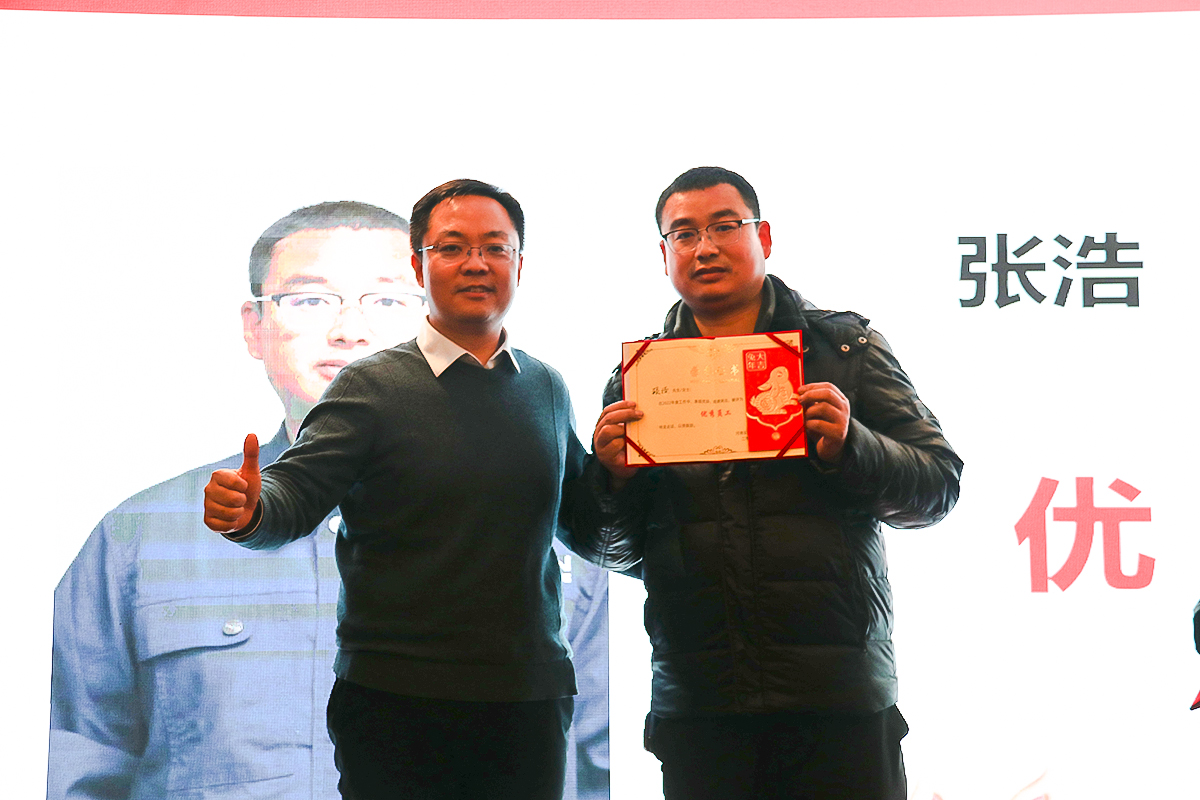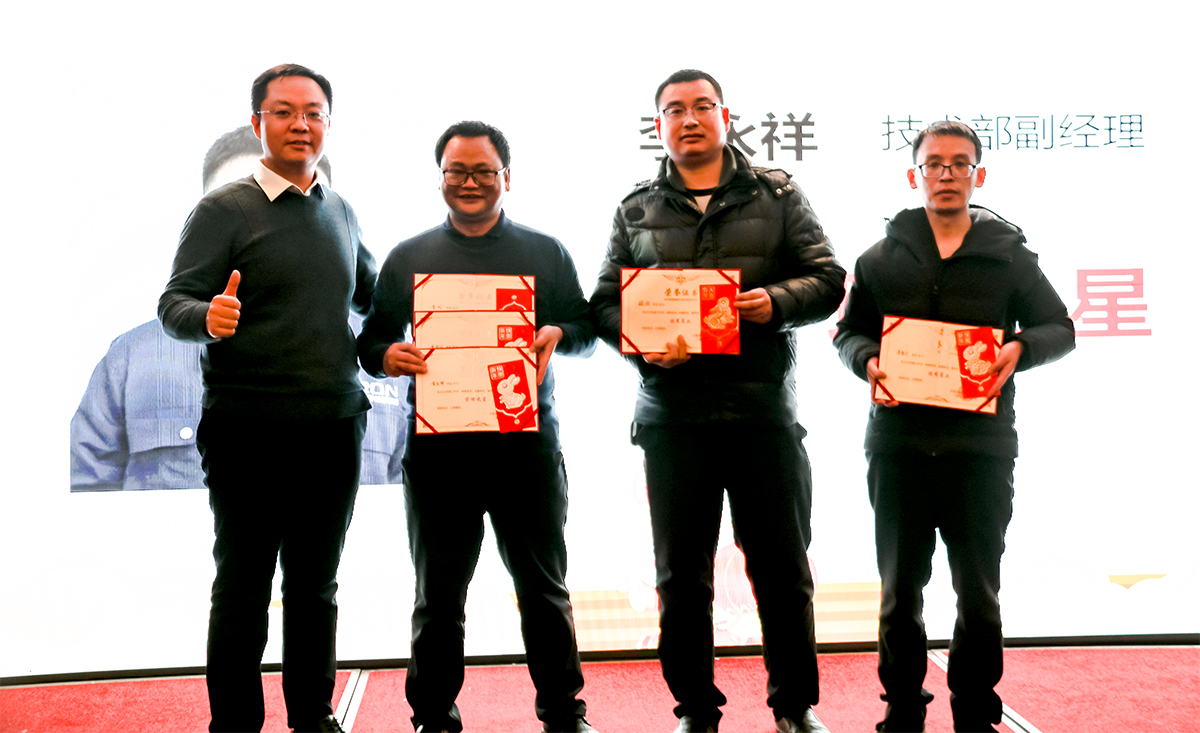 Mr.Wen Peng, presented awards to excellent employees


Interactive games

With the drawing of a series of awards and the proceed of various wonderful games, the atmosphere of annual meeting was in full swing.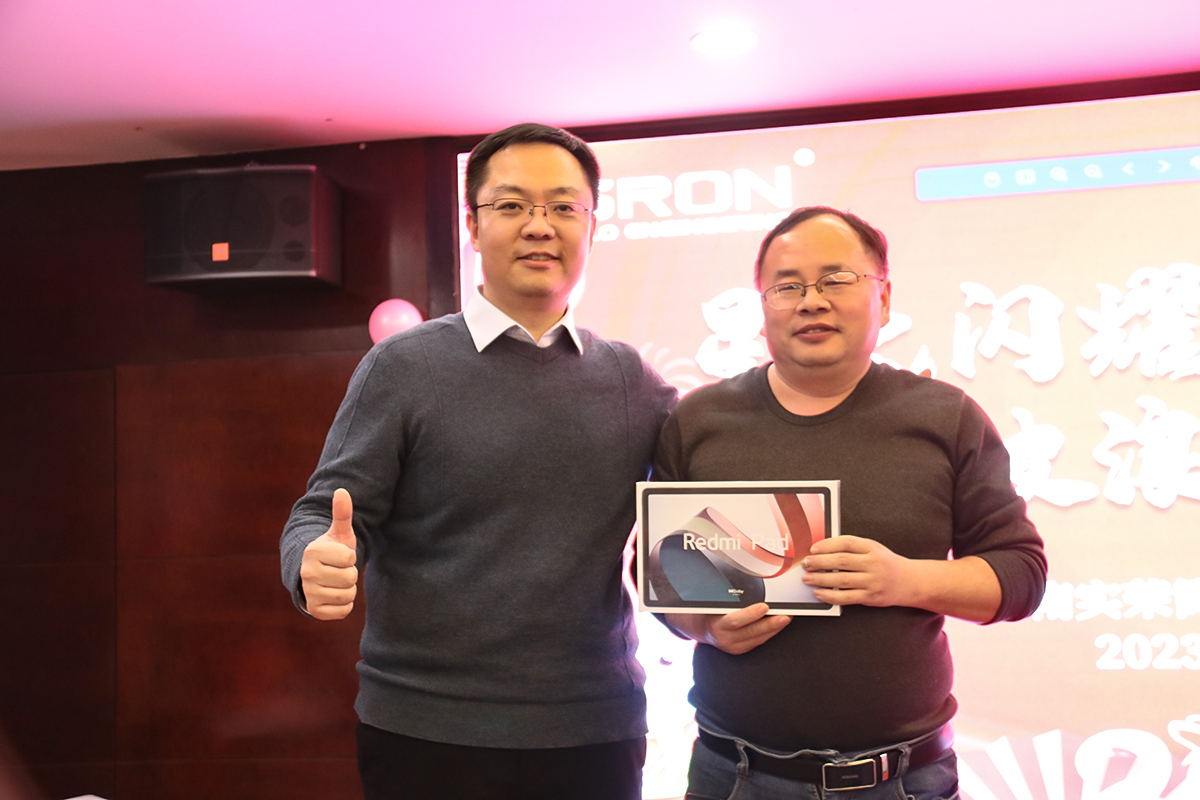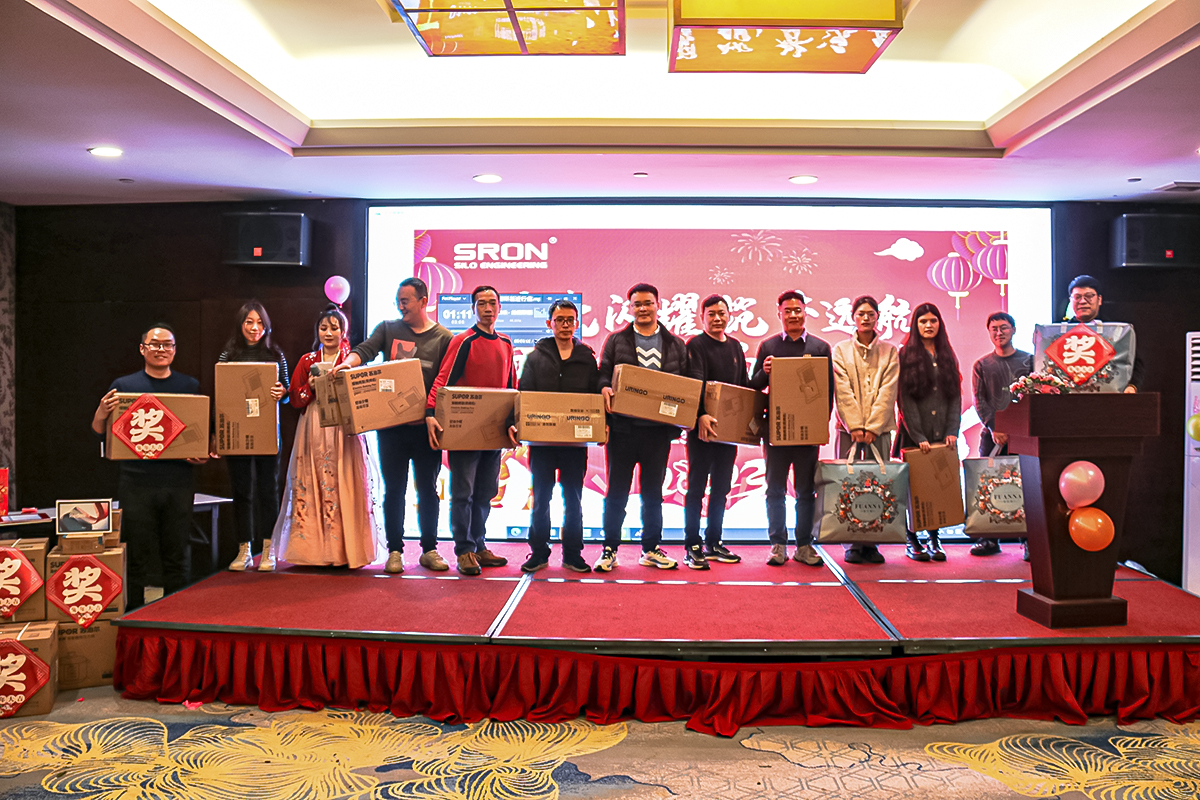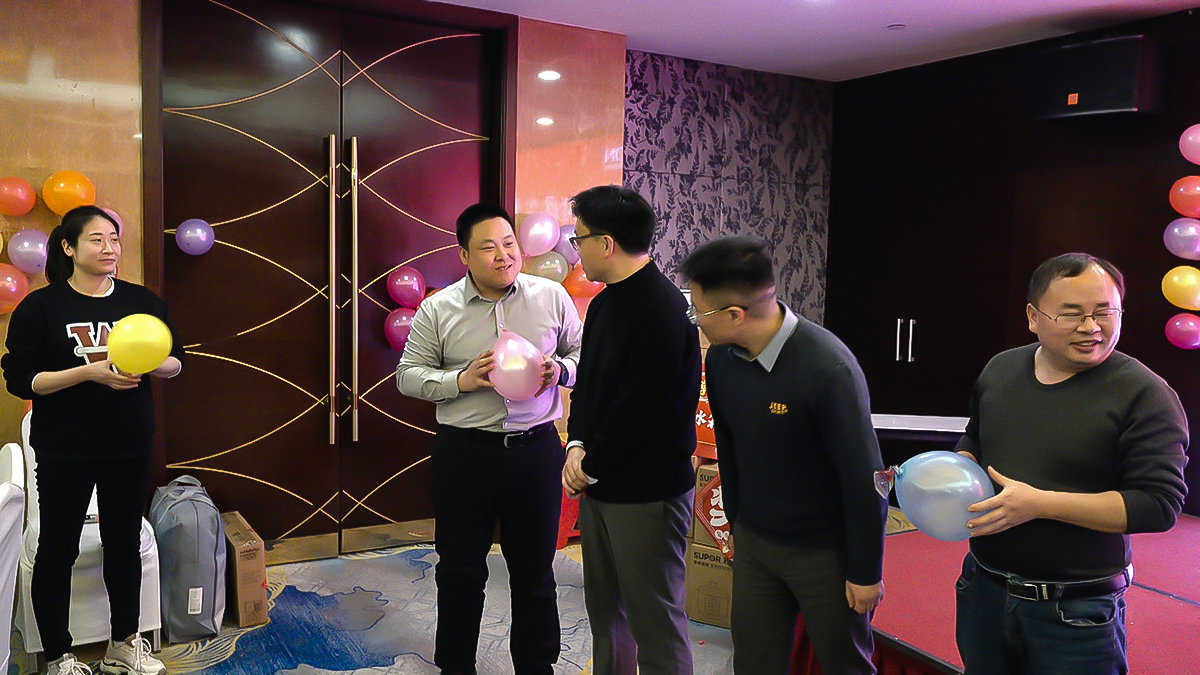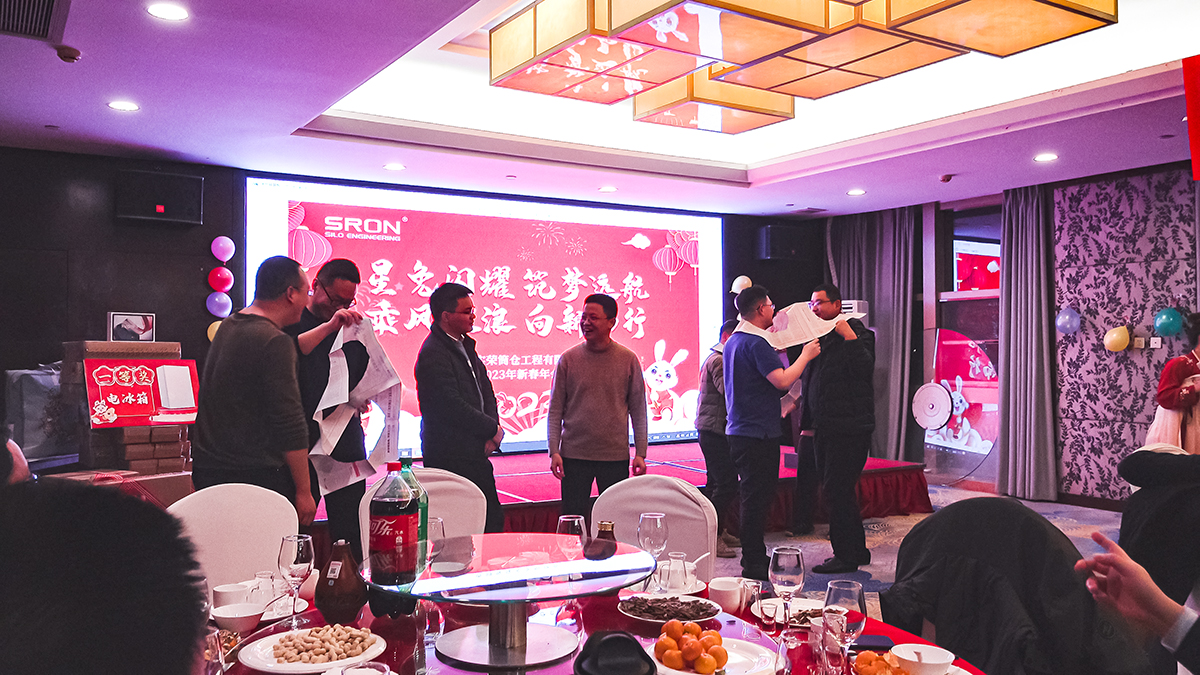 Wonderful games, happy lucky draw


Sharing dinner

After the meeting, SRON family members took photos, and had a warm dinner together. This annual meeting not only brought happiness to everyone, but also made the hearts of colleagues be closer to each other. The sound of singing at the dinner party was endless and everyone was full of joy.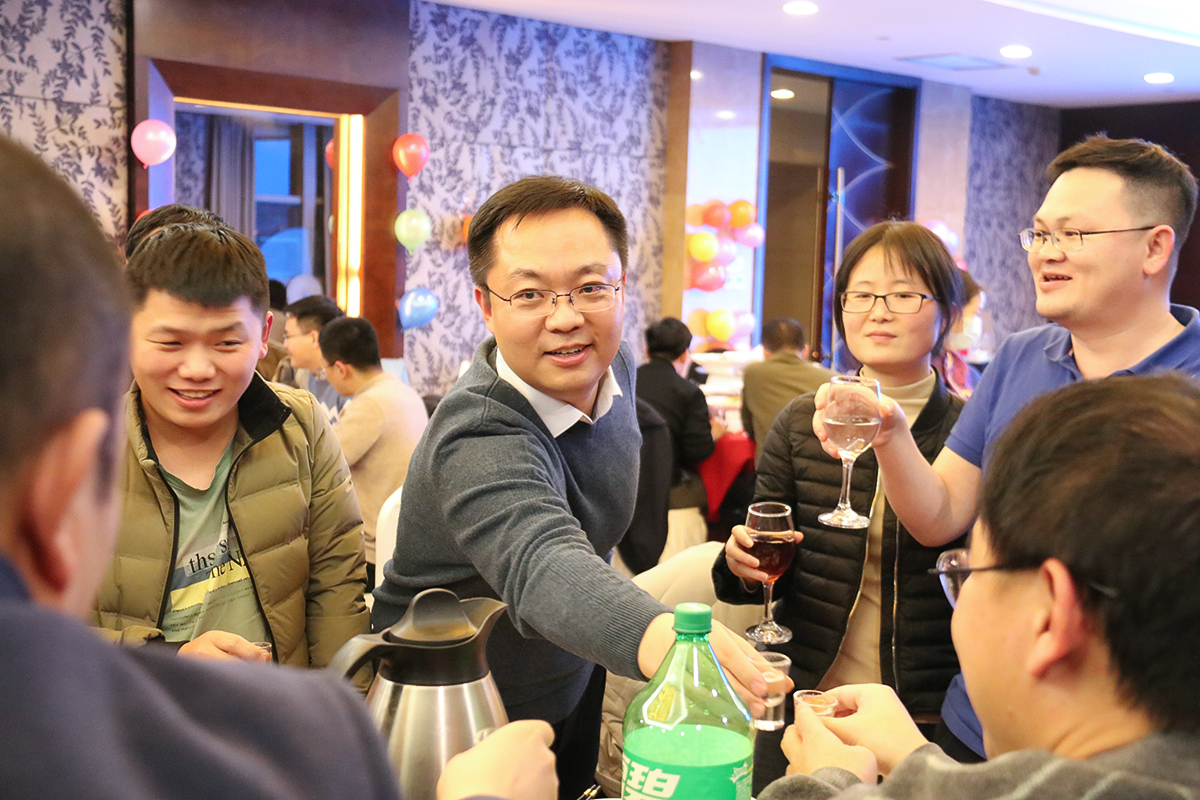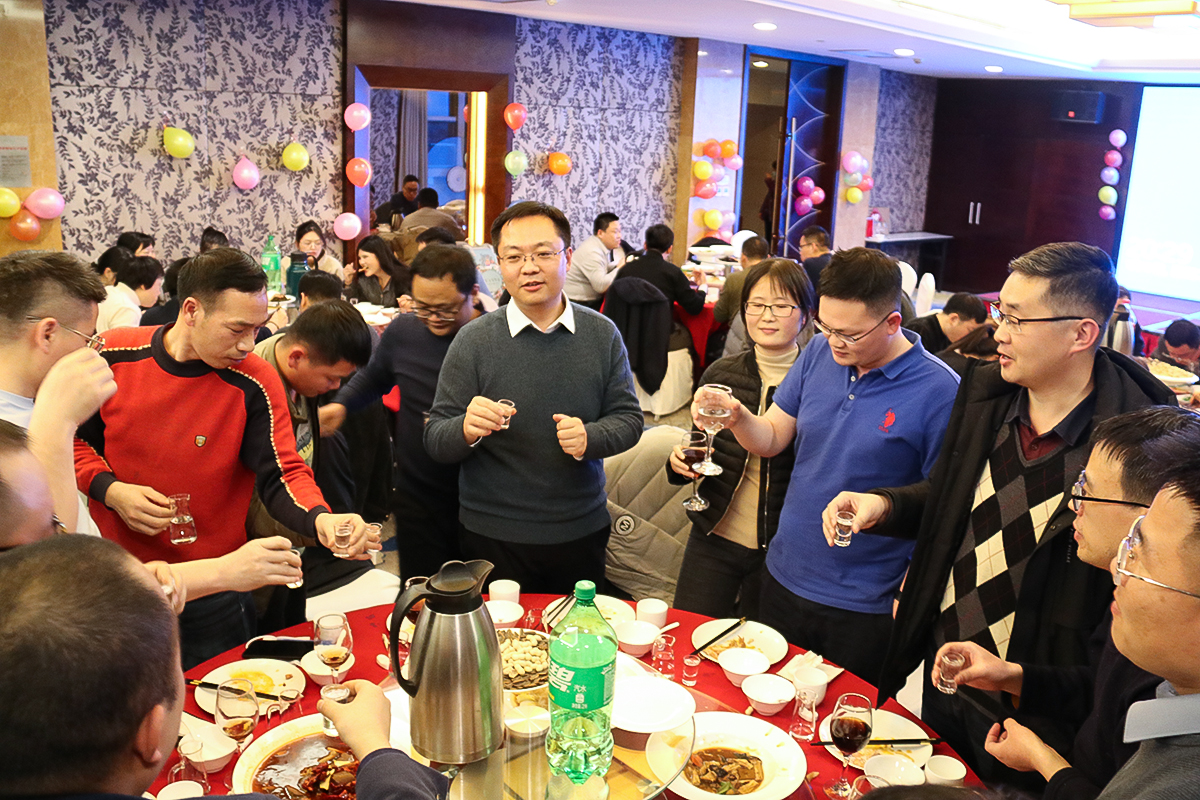 Laughing and drinking
New Year greeting

On this occasion, the general manager of SRON company, Mr. Wen Peng, together with all the staff, wishes all the leaders who care about and support the development of SRON, customers, customers, suppliers and partners at home and abroad, and all friends a happy new year.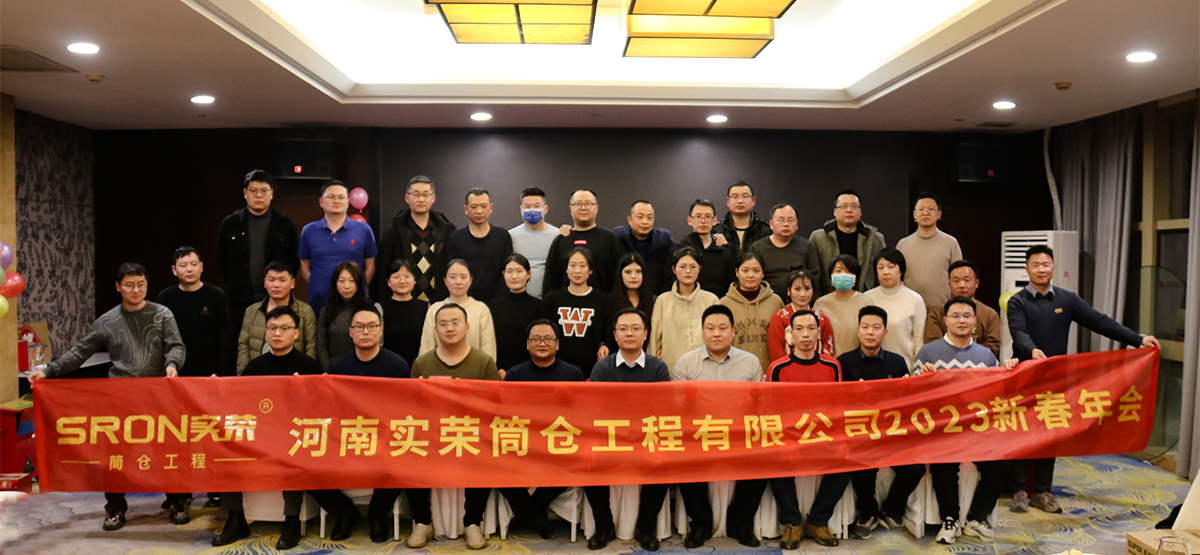 All the staff of SRON wish everyone a happy new year